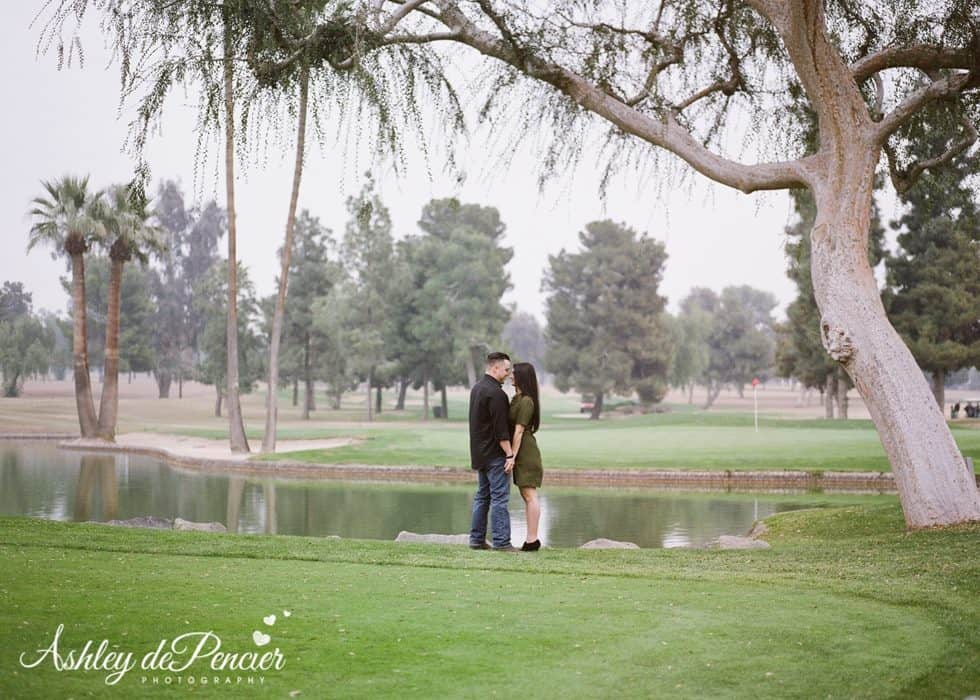 What a great few days for blog posts…it's just full of the Andrew's sisters! Bianca is Tia's little sister, from last Wednesday's post, and we all grew up together! I've known Bianca since I was 14, meaning she was around 8 years old when we first met. I've known her for most of her life and got to watch her grow up.
Bianca is now engaged to Adam and he is absolutely wonderful! Their engagement session was done at Bakersfield Country Club (BCC) and we decided to use film to photograph them. Bianca wore an olive green dress and Adam wore dark denim jeans with a black button up. It was pretty chilly when we were shooting, but Bianca braved the winter air and was the most beautiful model!
We had so much fun photographing Bianca and Adam. They are such a beautiful couple and we could not be happier to be shooting their wedding in Tahoe this summer! It is so much fun but also surreal to photograph the engagement session of someone you have known for practically your whole life…especially when it is one of your best friend's sisters.
Congratulations Bianca and Adam!