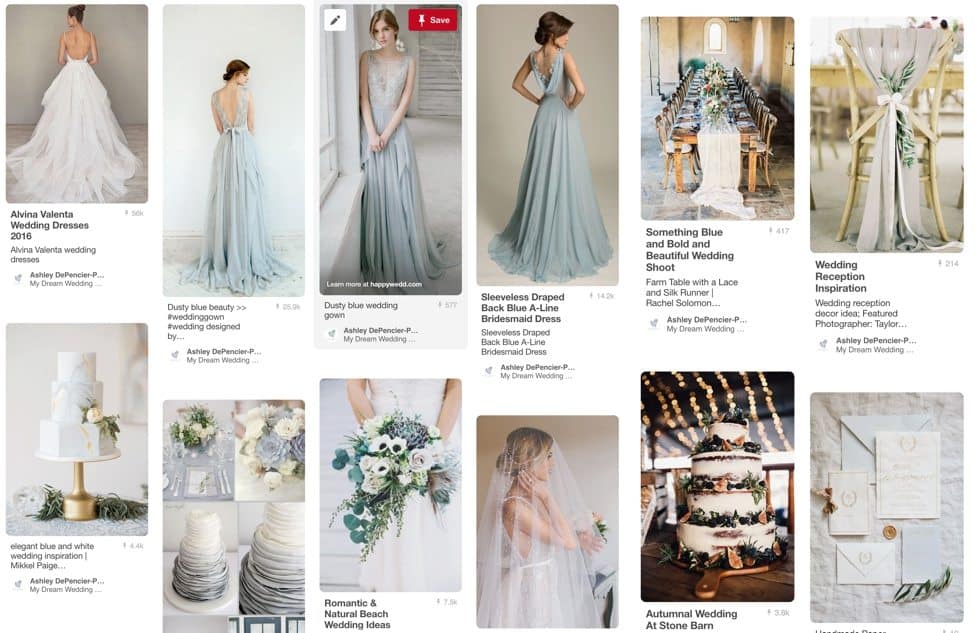 Ohmigod!  You just got engaged. For the past few days you have been living on cloud nine, staring at your sparkle and living in the moment….but now it is time to put your planning pants on and get to business… so where do you start?!
I've been there…..even as a professional wedding photographer, with tons of knowledge about weddings, when I got engaged I asked myself the same question.  This is what I came up with and I hope it will help you too.
PINTEREST!
Step one: create a wedding vision board on Pinterest.
Step two: search "wedding pins" and add the first 25 pins that you love to your board
Step three: Step back and look at your board as a whole.  What does it tell you?  It's amazing what we can discover about ourselves in a simple pin board!
Step four:  Answer these questions
What do all of the pins have in common?

For me, everything was flowy, light and airy, a little bit antique french feeling, a little fancy and there were a LOT of textures.  Write down 5 adjectives that describe your board as a whole!

What color did I pin the most?

Blue/grey was my most pinned color. So that became our main wedding color (after consulting my now husband, of course!)  Quick, write down your main color!  Now that you have a main color, you need to create your palate.  How do you do this?  Search for your main color color palates in pinterest….a load of options will show up before your eyes (I searched "blue grey color palates" and pinned my three fave.)  Quick, do a search and pin three!  Our colors ended up being: Blue/grey, champagne gold, cream, grey, and sky blue.  What are your colors?  Write them down!
Now that you have an overall feeling and color palate selected, answer these questions:
What textures did I pin?
For us, it was wood, lace, chiffon, loose ribbon, and metal.  Mixing textures is a great way to bring dimension to your wedding day fashion and decor.  Don't be afraid to go nuts with textures.  Write down which textures you see the most of.
Were my pins mostly outdoor or indoor?
If your pins are mostly outdoor, perhaps you want an outdoor ceremony and reception.  This can help you make decisions on venue, time of year, and overall feeling of your wedding.  If your pins were a mix of indoor and outdoor, this can tell you things as well…perhaps you want an outdoor ceremony but an indoor reception…country clubs are always a good place to look for this!  Write down your thoughts on different types of ceremonies and receptions!
What kind of dresses did I pin?
Because let's face it, you know you pinned almost all wedding dresses!  Knowing the style of dress you like best can also help you determine your overall wedding style.  Natural waist ball gowns are great for more formal feeling weddings, where an A line or fit and flair can be a little more casual feeling and a perfect option if you want a more natural/outdoors vibe to your wedding.
Once you have answered these questions, you can start to hone in on your wedding style, which will make choosing colors, cakes, fashion, and decor soooooooo much simpler! Now you can walk into a vendor and ask for more specific help, narrowing out things you don't need to see and giving you less to pick from/overwhelm you!
Now get planning, you lucky girl you!  And click below to schedule yourself a consult with me for wedding photos!  You will put so much hard work into your wedding day, make sure it is documented well. 🙂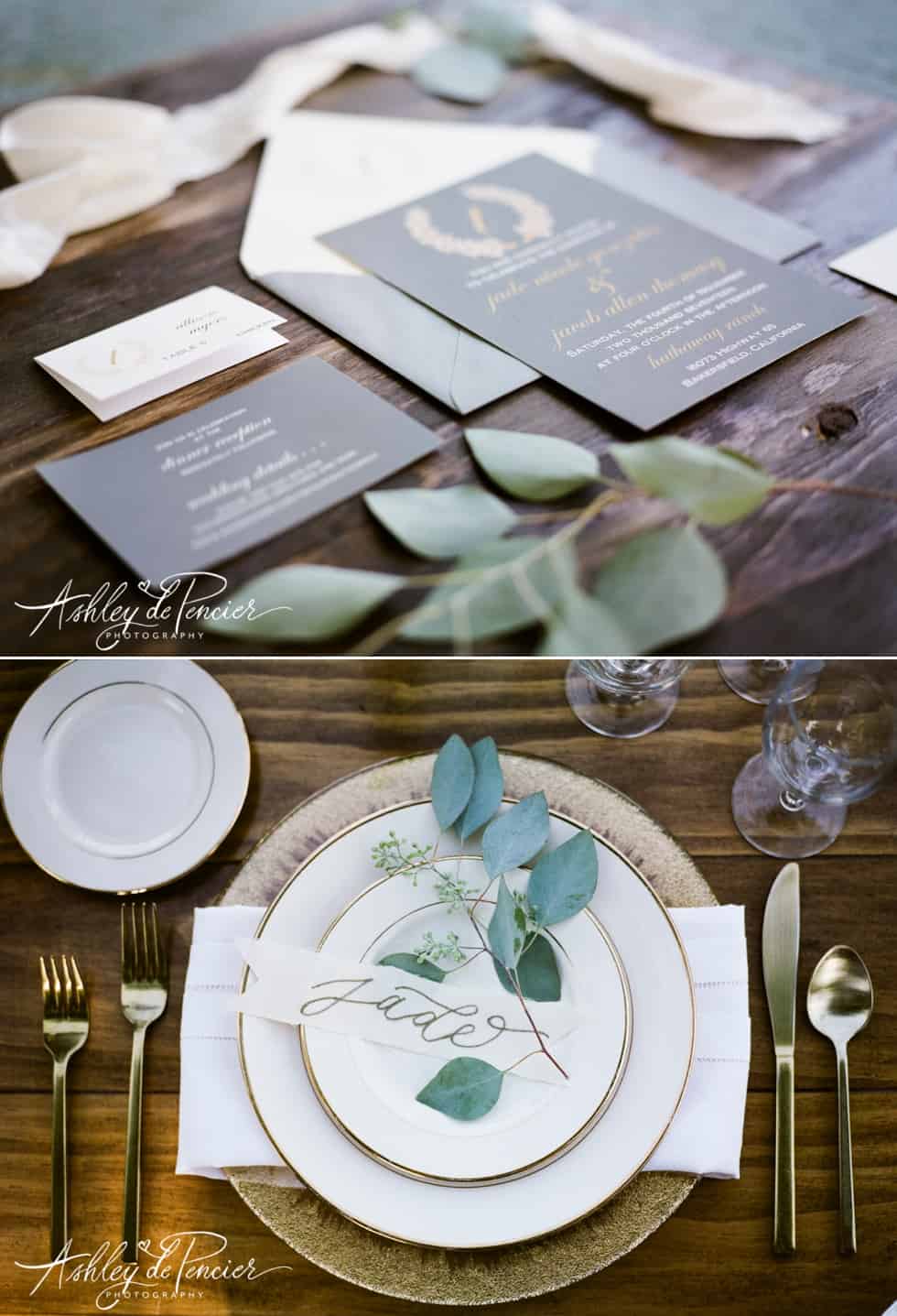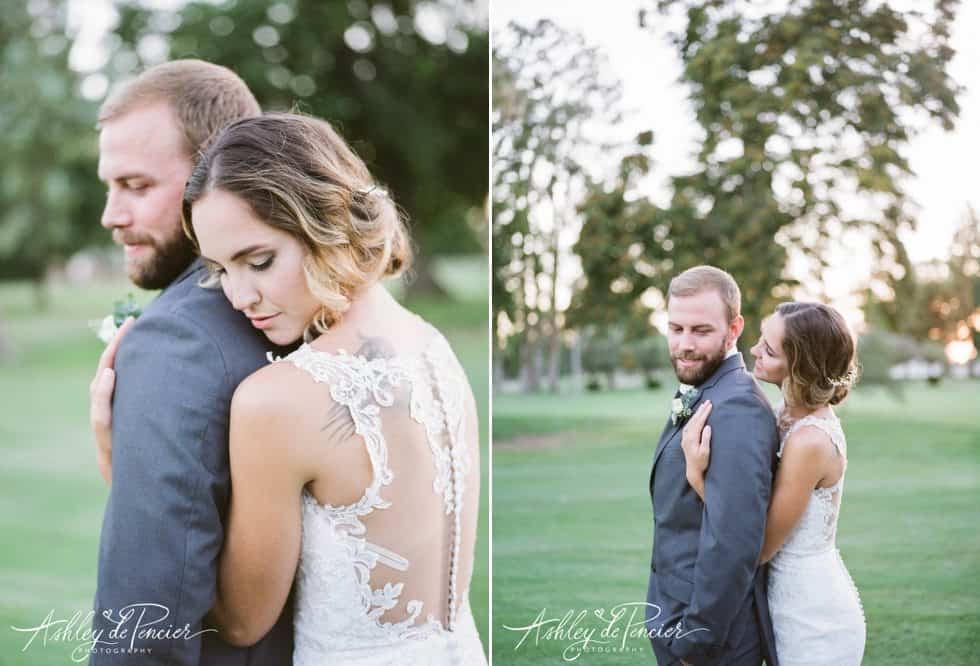 To schedule a consultation with Ashley dePencier Photography, CLICK HERE!
Styling, Floral, and Paper by Flower Bar
Dress from Enchanted Bridal Boutique
Venue Stockdale Country Club
Hair KMP Hair
Makeup Makeup Artistry by Casey
Rentals Walker Lewis Rents
Calligraphy BnB Calligraphy