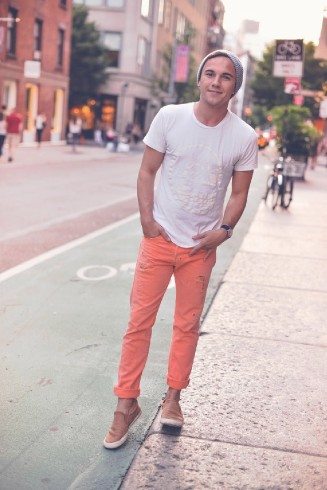 One of the most common questions I get from clients is….what do I wear to my photo session?  It's a great question…in fact, I ask myself that every day when I look in my closet, realize I have 20 things that don't match each other, and go…what am I going to wear to work today?!?!
That's when I pull out my virtual closet (aka my Pinterest "outfits" board).  While I don't actually own the outfits in my virtual closet, I use them as inspiration when I just don't know what to put on.  But there I was, standing in my closet, contemplating my blog post for the week and thought, this is a great way to help people visually with their wardrobe selection for their photo sessions!
So here it is….my thoughts on styling and color selections for your photo sessions….
1. DON'T BE AFRAID TO BE TRENDY!
Why not?  It's what you like now, isn't it?!  Your photos will go out of style weather or not you wear whats trending.  (Who remembers white tshirts and jeans on the beach?…definatly a 90s trend)  So embrace this time in your life,  be you and have fun!  Guys, please don't be afraid of colored pants and Sperry's.  Who doesn't love a man in a slightly nautical look?!
2. IF YOU ARE GOING FOR A FLOWY, DREAMY LOOK….GO WITH WHITES, CREAMS, TANS, AND NATURAL COLORS
Flowy fabrics and muted colors equals dreamy feeling photos!  We love seeing chiffon and lace in these selections.  And yes, a little bit of pattern is okay!  Just try to stick to something subtle and not too overwhelming…..look for florals in natural tones
3.  MAXI MAXI MAXI!!!!
Maxi skirts or dresses are the best way to get a dreamy, flowy look….and they are super flattering (AND COMFORTABLE!)
4. GUYS…DON'T BE AFRAID TO DRESS UP!
We love it when our guys dress up.  Some of our favorite trends for men have been suspenders and bowties.  We also love layering…not sure what to wear?  Copy the maneqines at the stores you shop at.  Not sure where to shop?  We suggest Banana Republic!
5. IT'S ALL ABOUT COLOR SCHEMES!
Gone are the days of matchy matchy!  (thank goodness)  My biggest tip when choosing colors?…just don't clash!  Pick outfits in the same color plalte.  Not sure what goes togther?  My life hack for this is to use a color picker….my personal favorite is Adobe Kuler.
6. THE LBD
We all love a good LBD but black can photograph harsh.  Opt for grey instead to soften your look.
Hope these tips help…don't forget to follow my Pinterest for even more outfit and wedding ideas!