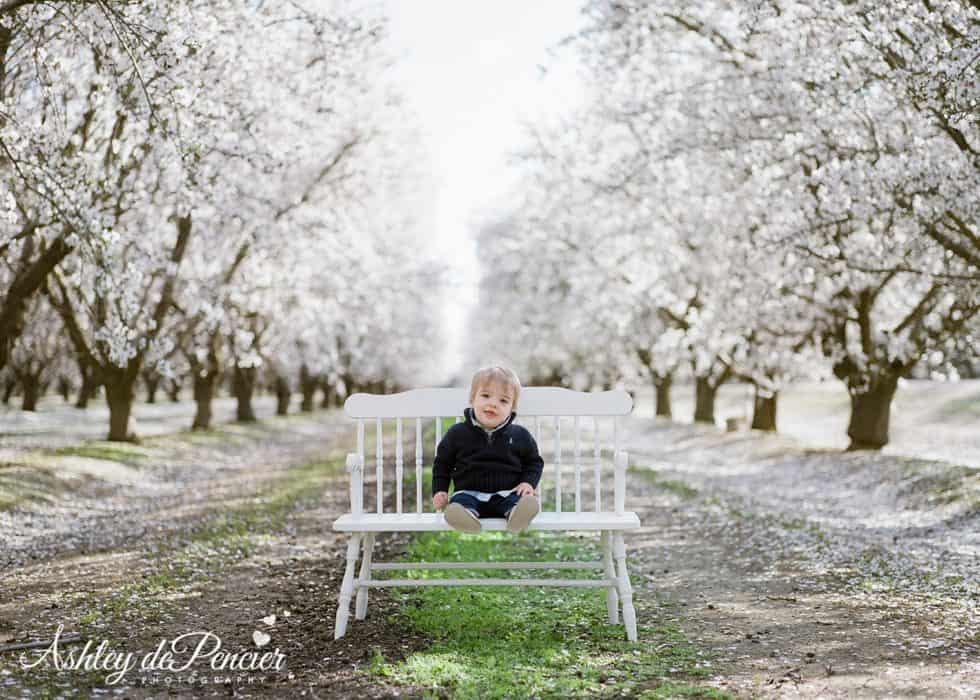 Today, we're talking about sweet Dylan's 9 month session. His parents, Bethany and Mark, are one of my "As You Grow" clients. I have been photographing Dylan since he was a newborn and his 9 month photoshoot was just as fun and adorable as ever!
Dylan is a dream to photograph! His smile is absolutely heart melting and his eyelashes are GIANT. I love seeing those beautiful things in his photos. As if he couldn't get any cuter, he has the most adorable wardrobe, thanks to his mama. His outfits were layered with style. His look consisted of a plaid shirt with a cute navy pullover, denim jeans, and the most adorable tan shoes with bright orange laces! It's safe to say that we were just infatuated with Dylan!
Bethany brought an adorable white wood bench and ladder for Dylan to pose with. They were perfect props for the almond trees. The white from the props and the almond blooms combined with Dylan's blue wardrobe made for the sweetest color combination ever.
We just love capturing Dylan's sweet little smile and are so excited to be able to photograph him as he grows!