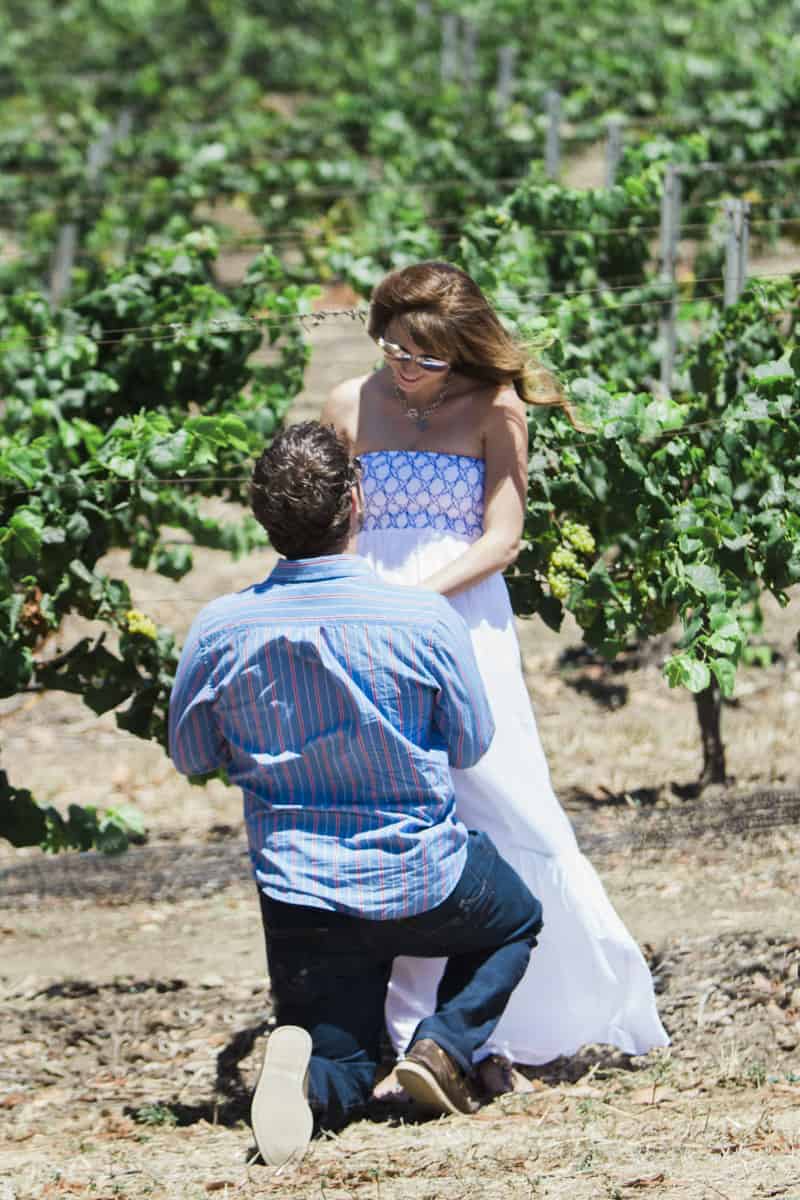 I woke up on August 1st and started getting ready for my three year anniversary celebration with Steven.  All I knew was that we were going wine tasting, the location was a surprise but I was excited to have good wine in my near future.  While scrolling through my Facebook news feed that morning, I noticed Steven had "liked" a ring store….. but I knew Steven wasn't ready and I didn't think he would propose on a big date like our anniversary or Christmas, so I ignored it.
We arrived at the first winery. Steven told me he planned for that one because we could have lunch there.  I recognized it right away. It was the very first place we had ever gone wine tasting before we had even started dating.  We did some wine tasting, walked around, then headed to the next stop.  As we pulled up to winery number two, that one was familiar as well..  "Babe, those are the boccie ball courts you played on!  Remember?  I still have pictures!"  Steven acted surprised and said it was recommended by a friend… sad thing is, I fell for it.
It was perfect weather for a walk around Baileyana Winery. Like always, I really wanted to get an anniversary picture of us.  Steven insisted I put my stuff down and told me he wanted a photo of me first. He put me into position and instead of pulling out his camera he got down on one  knee and pulled out a beautiful, sparkling ring!   Steven asked me to marry him.  I said "YES"!  There was cheering and hoots and hollers in the background from the boccie ball players and after a moment I saw Steven look up and wave. There was my second shooter and great friend, Elena and her husband Mike, taking photos and video of our special moment! The whole day was perfect. Best. Day. Ever.