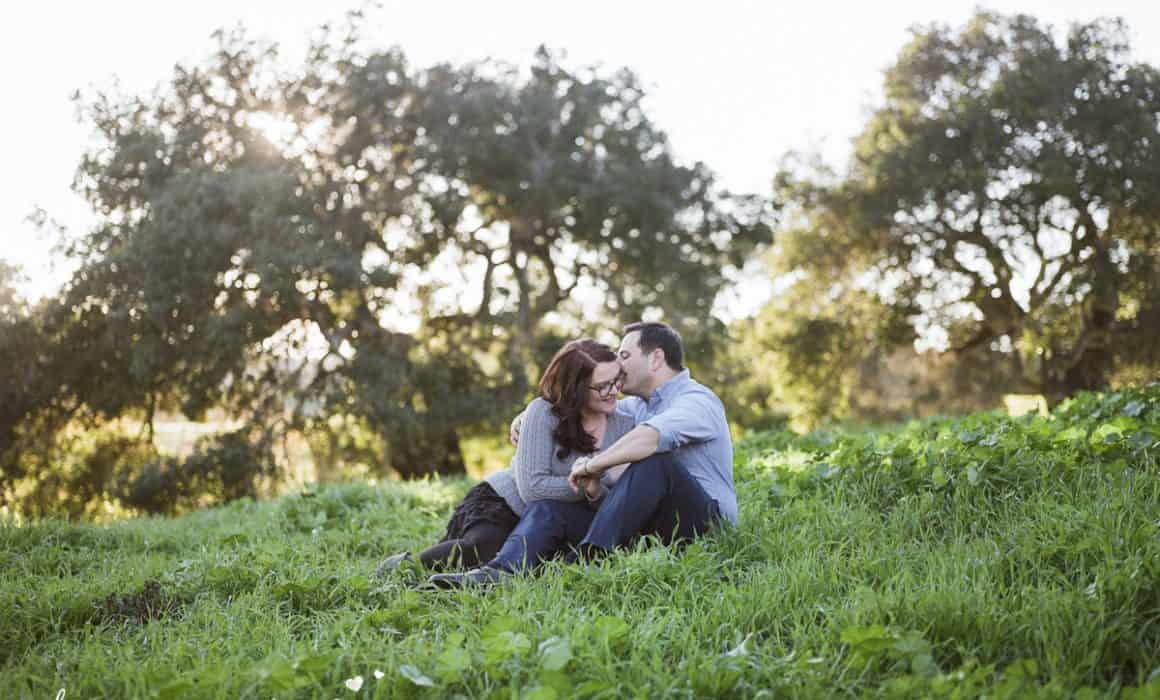 Kevin and Robyn chose Kynsi winery as their engagement photo location. Kynsi is one of the most serene wineries located on the Central Coast (and one of my favorite photo spots!).  This shoot was exciting for a few reasons: they are my cousins, Robyn had two amazing outfits, and we were at a winery….does it get any better?!
The session started under a tree amongst the vineyards. We loved this spot, Robyn and I have a thing for pictures under giant trees! Robyn wore a white lace dress that looked absolutely amazing on her and Kevin was in a collared shirt and jeans. After getting some stunning shots in this spot, we moved to a hill that was adorned with oak trees and overgrown grass. While the first location was beautiful, this spot was beyond romantic! Robyn changed into her second ensemble and Kevin remained in his perfectly fitting outfit. We were overlooking the hills and our timing was perfect for the sweet light of almost sunset (they don't call it magic hour for nothing!). The lighting was so magical and made the images so, so awesome!  I'm pretty sure they could hear me gushing as I clicked the shutter while photographing them with my film camera on that hill.  The film picked up the magic light PERFECTLY!
We had a blast hanging out and taking photos, photographing family is so much fun. When we were done, of course we stayed around to sip some wine…what else do you do at a winery?!