Wowwwwwie!!! I can't believe that it is my two year blogiversary!  In celebration of this epic feat, I thought it would be fun to re-do my "this is my first blog post so I'm going to write about me" first blog post!  So, here we go…
For those of you who don't know me, HI!!!! I'm Ashley!!! Photographer and goof ball extraordinaire!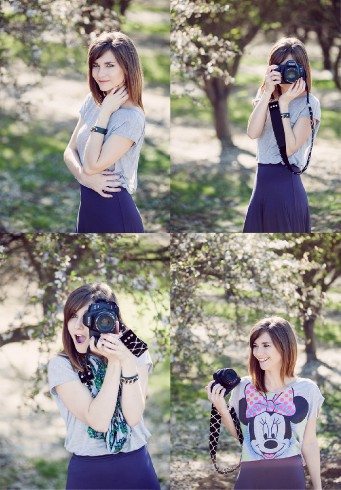 I have been photographing people for seven years now….SEVEN!!!! (Did anyone just catch that Friends reference?)  I specialize in weddings, under water fashion, styled fashion shoots, and boudior/figure study photography.  (I know, that's a lot of things!) I have a passion for story telling (which might explain my addiction to Disney) and my favorite thing in the world is a good, sweep me off of my feet, fairytale.
Growing up, my dream was to be an animator for Disney and I was an art major before I studied photography.  Nothing sounded better in life than creating the thing that gave me the most joy…fairytales.  (Just call me a hopeless romantic).
I did not know I wanted to be a photographer until my sophomore year of college.  I attended and graduated from Brooks Institute with a Bachelors Degree in Commercial and Portrait photography.  After graduation, I came home and started Ashley dePencier Photography.  So here I am now, in my fourth year of business, still telling those Disney dream stories, but, instead of creating fictional fairytales, I get to tell the real ones (which in my book, is even better!).
Just in case you wanted a few more random trivia tid bits on me, below you will find 10 things you might not know about me!
1. I am addicted to 90s television and hip hop music (I might know all of the words to the Fresh Prince theme song)
2. Luigis on Thursday is my favorite Italian restaurant in town!
3.  I am a VERY loyal Dodger fan!  (In fact, my first sentence was "Go Dodgers")
4. Drink of choice: beer or whiskey
5. I studied abroad in Italy for a summer (vore ritornare a Italia….I'm rusty at best but I'm pretty sure I said I want to return to Italy)
6.  I have lived in Bakersfield for the majority of my life and am a Garces Memorial alum
7.  When I was 10, I got my hunting license (yes, I still have it)
8. Who is my favorite Disney princess you ask?…it's a toss up between Belle and Cinderella for the classic category.  And I'll take my two girls from Frozen and Rapunzel for my newer Disney princess faves!
9. SNES is still my favorite gaming system (for all you youngins…that means super nintendo!!!)
10. My favorite spot in the world….the wishing well next to Snow White's castle at Disneyland.  Why?  Because everyone picks right in front of the castle….the wishing well is more secluded and feels like it's just for me!
Well, I hope this post has been informative and you have gotten to know a little bit more about the rambling, self-proclaimed Disney freak, hopeless romantic that is me!  And hey, if you have questions that were not answered here, you know where to find me! 🙂
Happy wedding planning my friends!