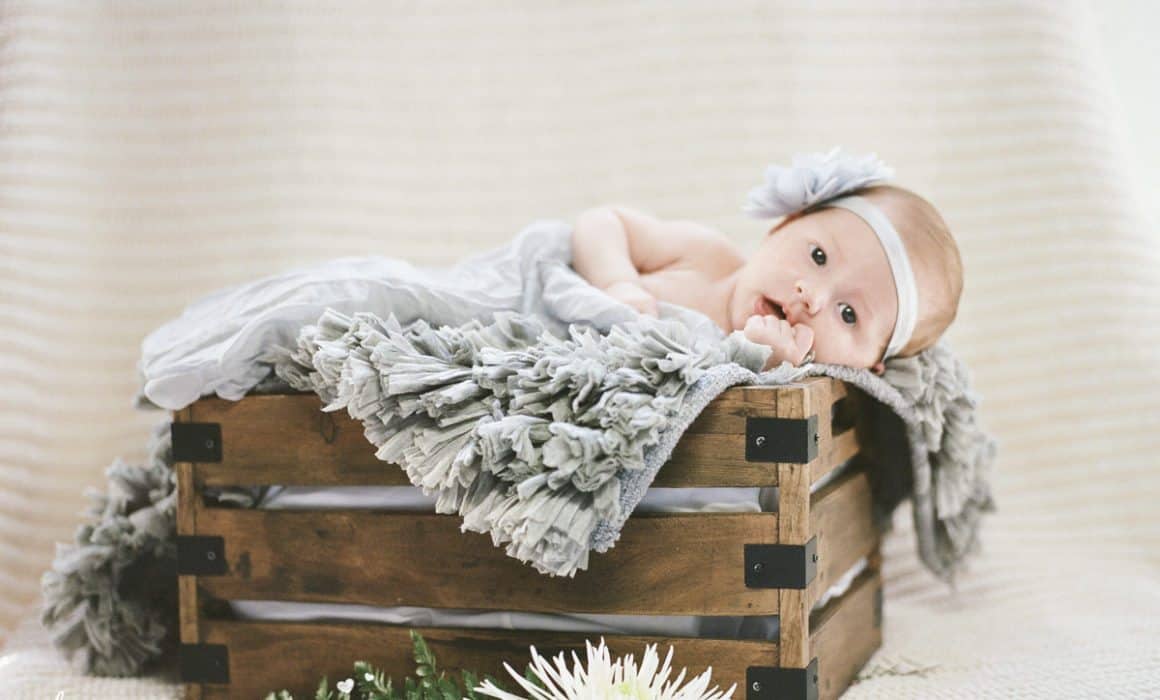 Penelope is one of the cutest baby girls I've ever seen…I may or may not be a little bias considering she is the first born of my good friends Alex and Eric. She has the CUTEST smile you have ever seen. We did Penelope's newborn session in my studio. She was the first session in my space (making this experience even more special, if that's even possible).
I, of course, shot film. Alex brought sooo many cute outfits because what's more fun than playing dress up with a sweet baby girl!? There was tulle skirts, bows on bows, flowers, swaddle cloths, and so many other adorable things to pick from that we weren't even able to photograph all of our options.
We photographed Penelope surrounded by a ring of flowers, it was super fun. However, my favorite pictures of her are in this super cute wooden crate with gray/blue fabrics all around her and the sweetest gray bow on her head. She didn't sleep much during all of this but that's okay because we were able to capture her pretty eyes and adorable laughing smile.  It was so much fun to be able to capture such special memories with my two friends. I cannot wait to watch Penelope grow!