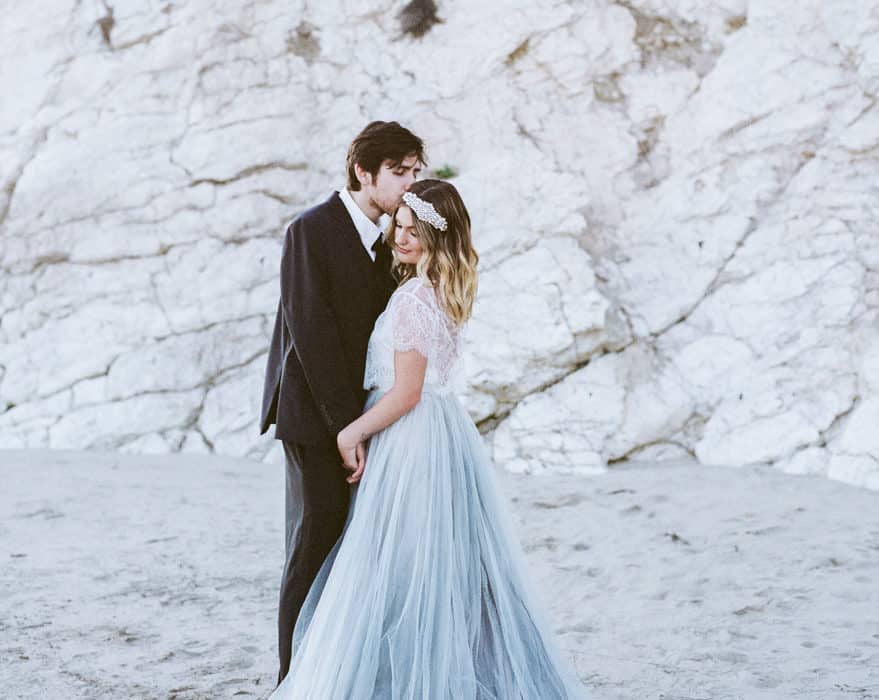 I was so fortunate that I got to collaborate with a whole group of amazingly talented wedding industry professionals for this Santa Barbara, California Styled Wedding Shoot.
We did the shoot on the beach titled  "By The Sea," and all of the colors, accessories, details, etc. were chosen in order to complement the color palette you would see at the beach. The session was shot at sunset (my favorite time of day for shooting!) and all on medium-format film. The film photography gave the images the soft, pastel look and color palette that we were looking for and really pulled the session together.
One of my favorite parts of the entire shoot is that skirt! I love how flowy it is, and the dip-dyed colors. The blues and grays also mimic and complement the ocean in the background as well, which is exactly what we were going for!
Here's a list of some of the amazing vendors and contributors that made this session possible: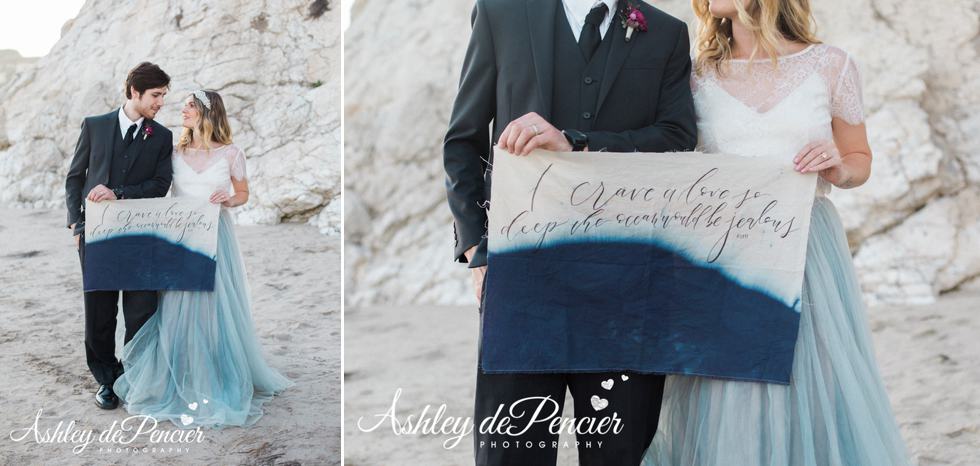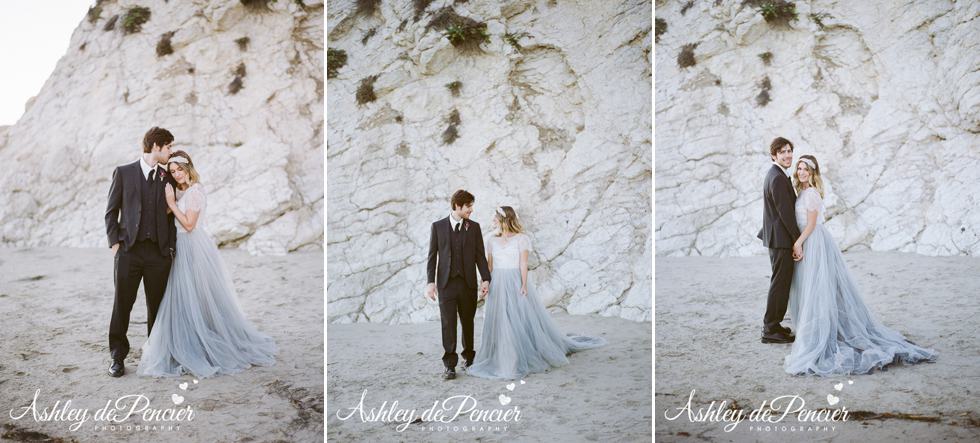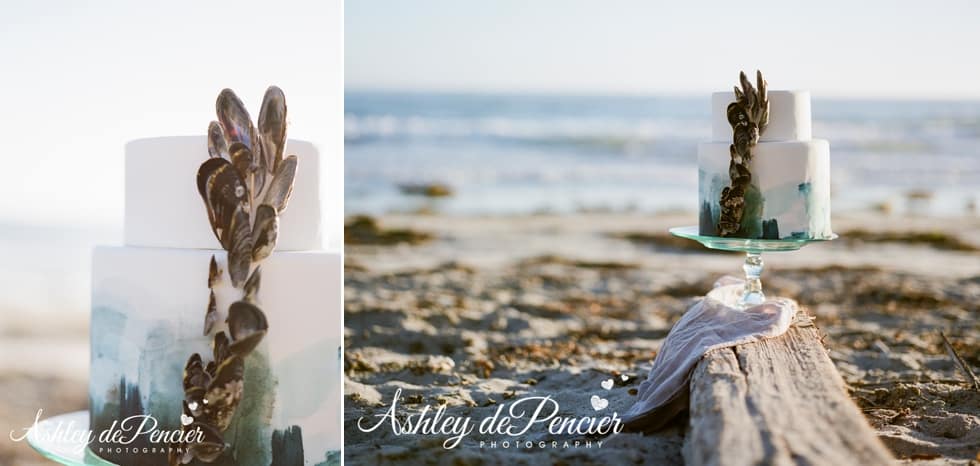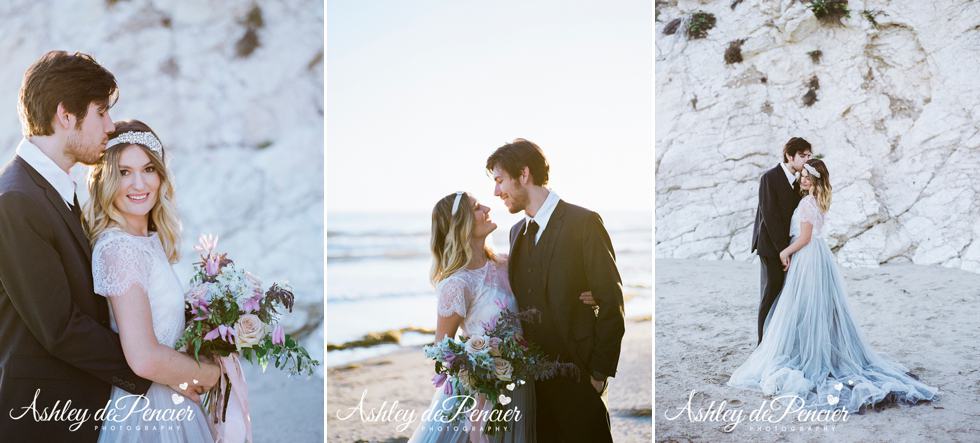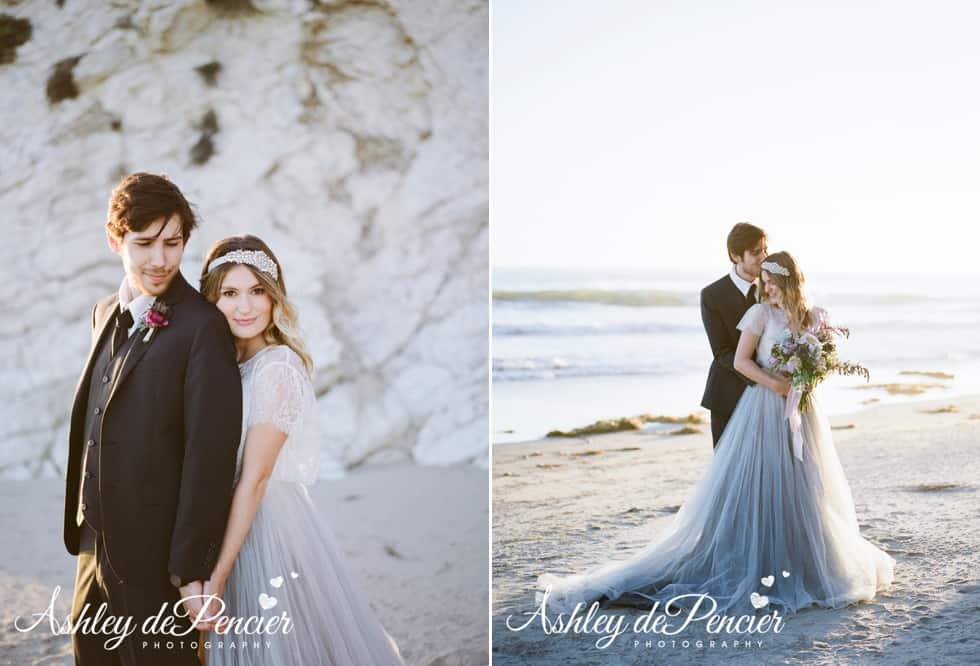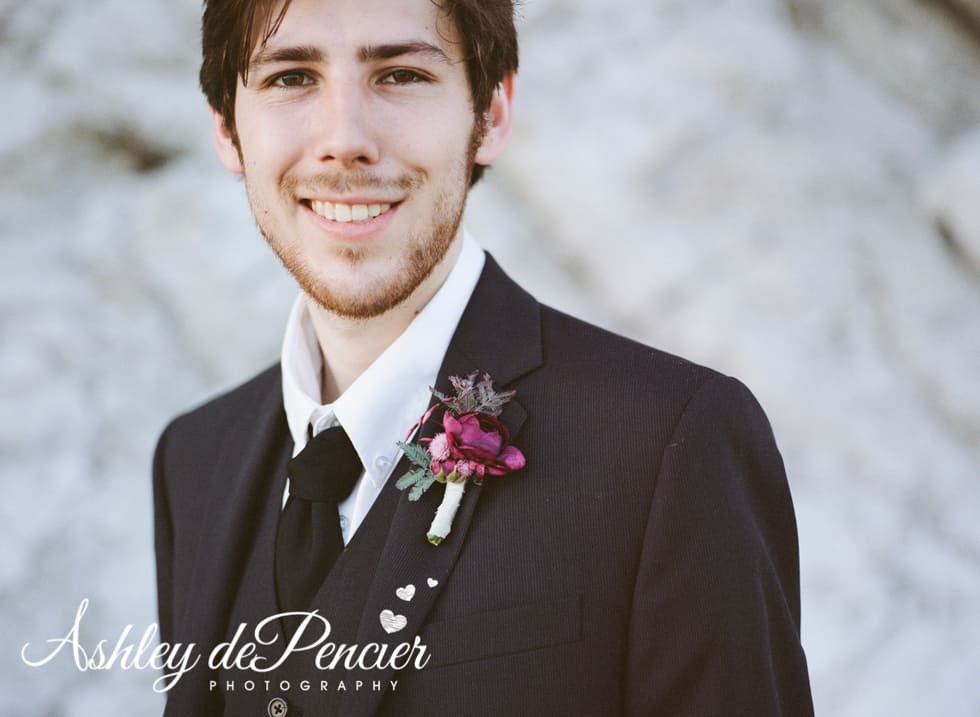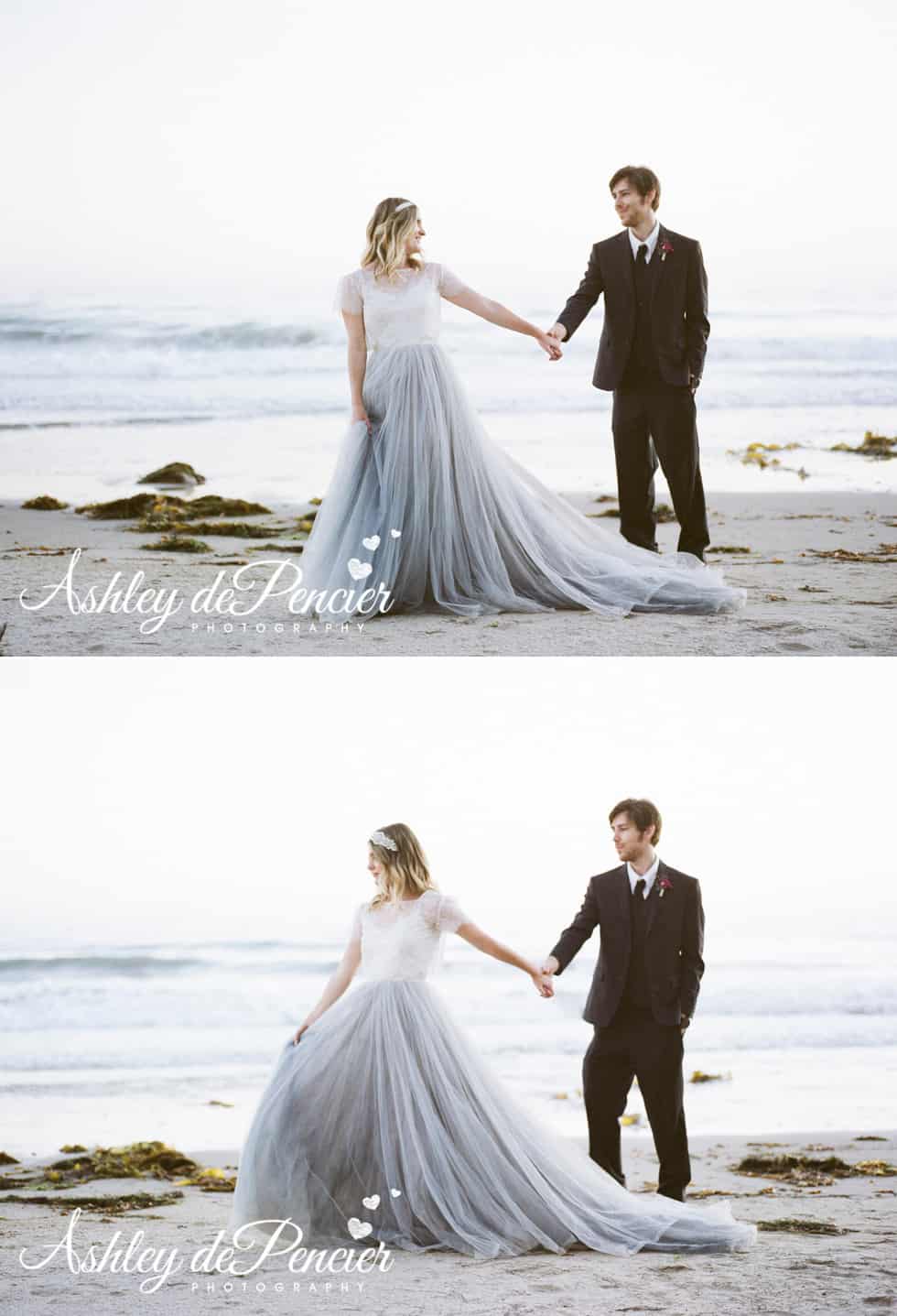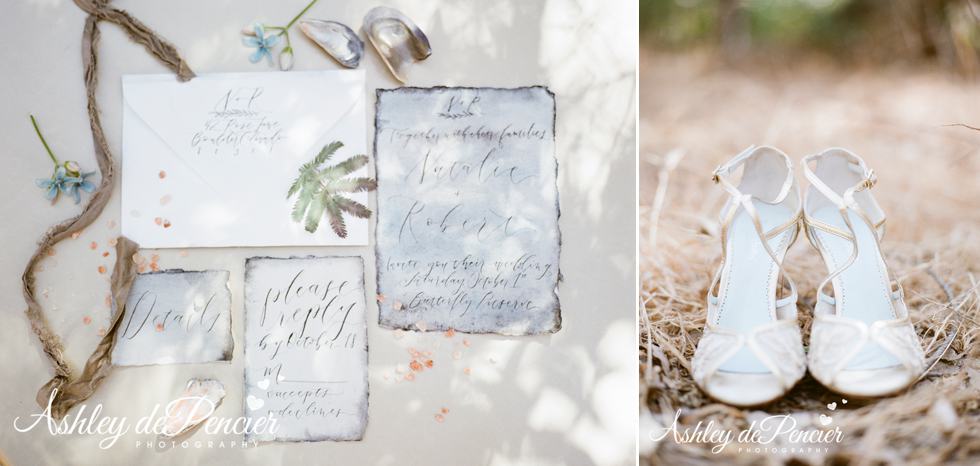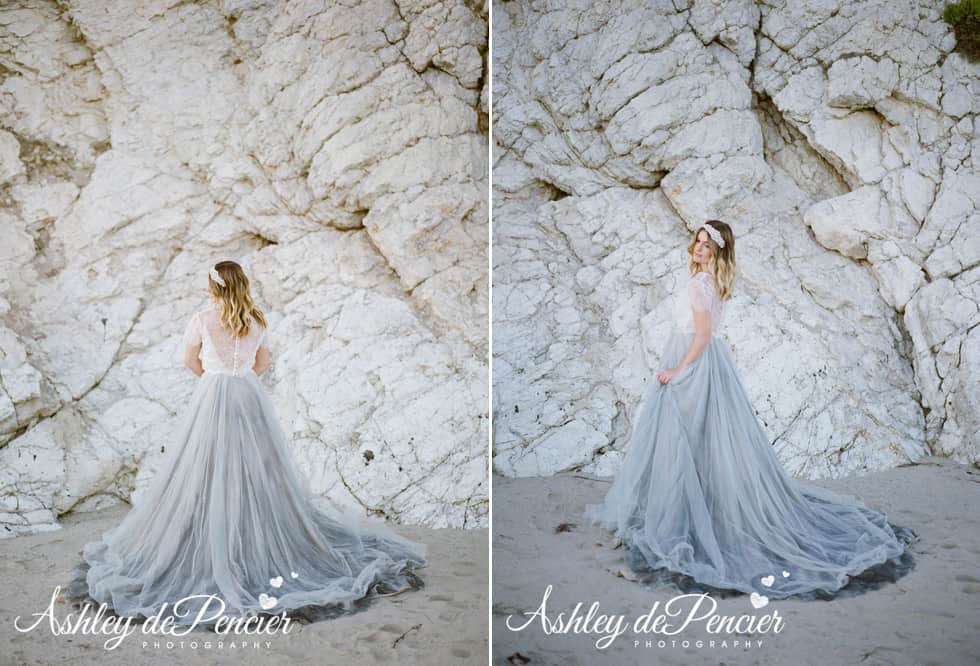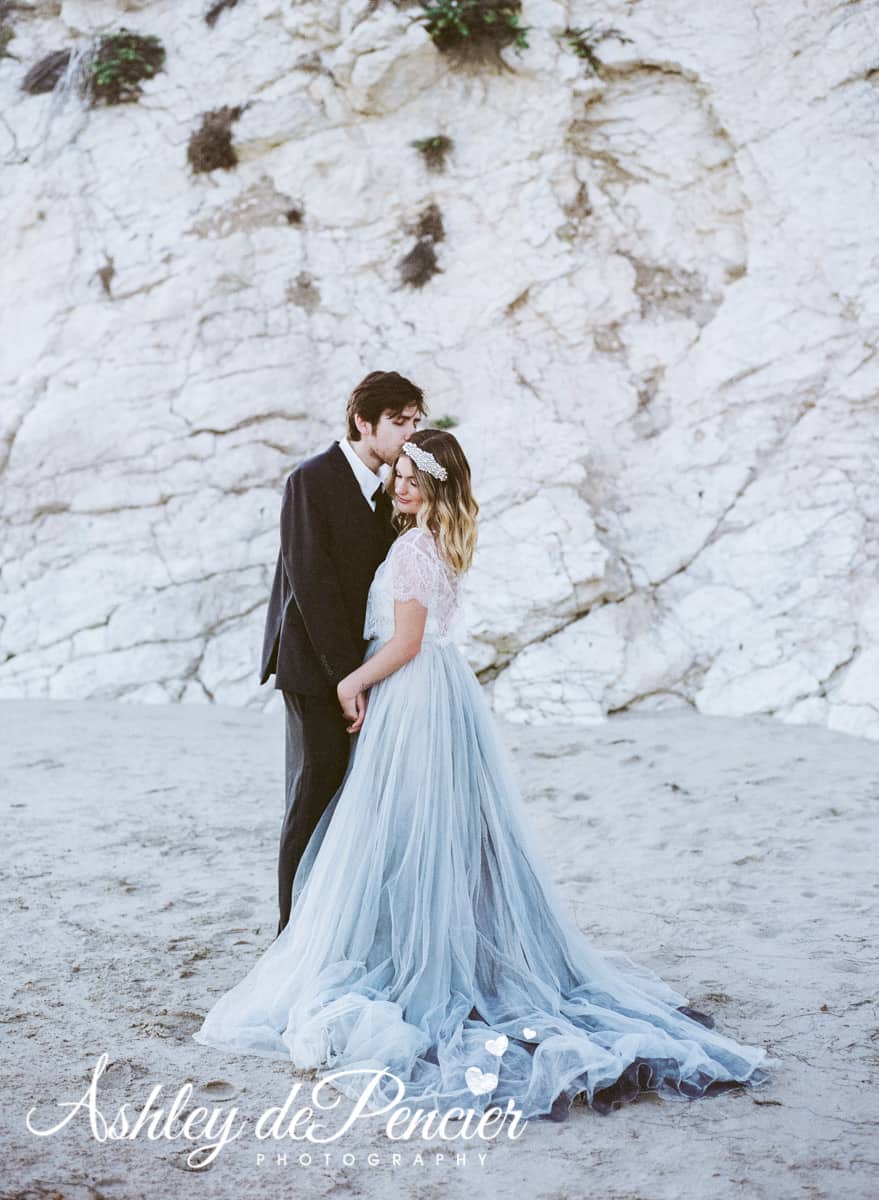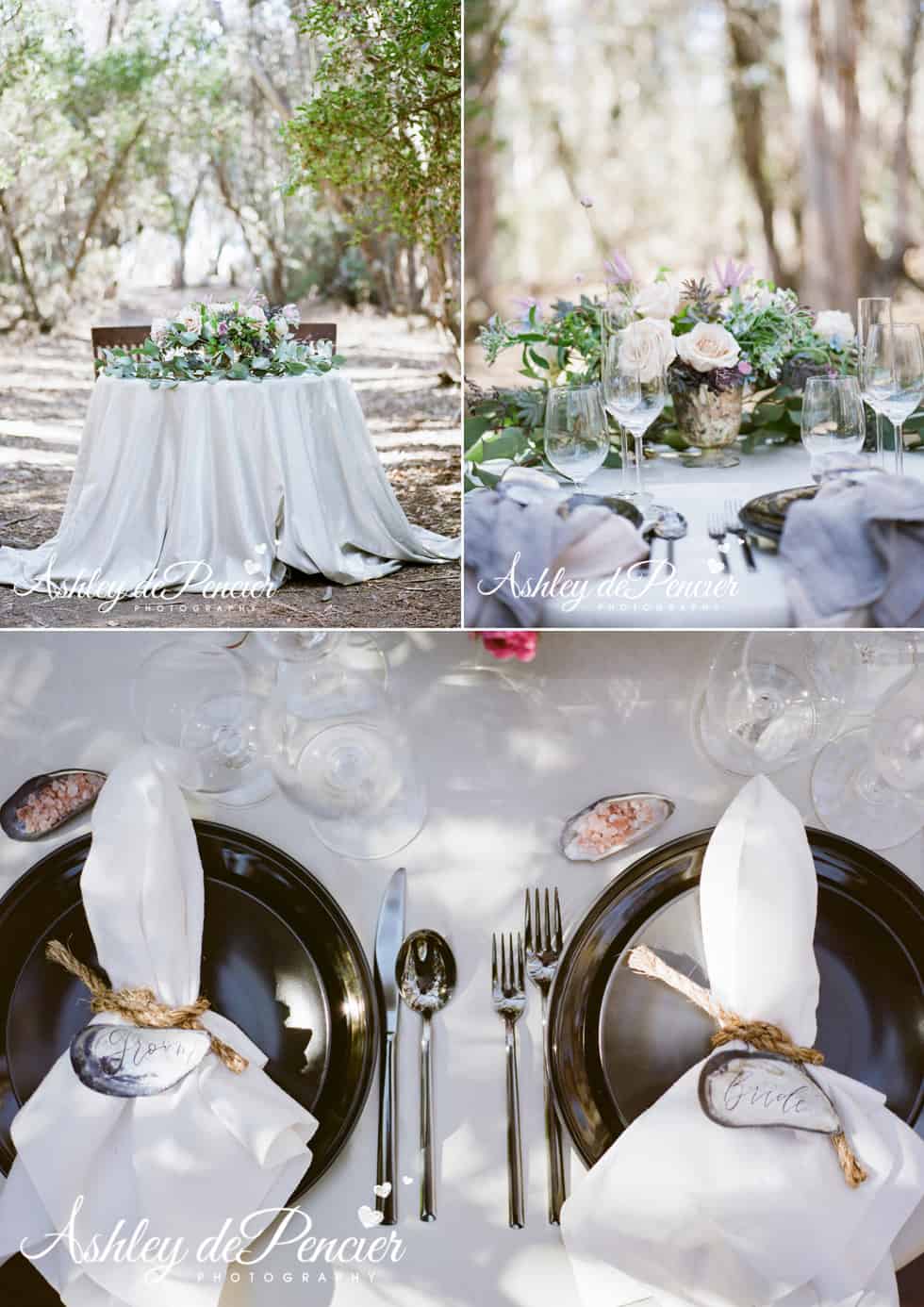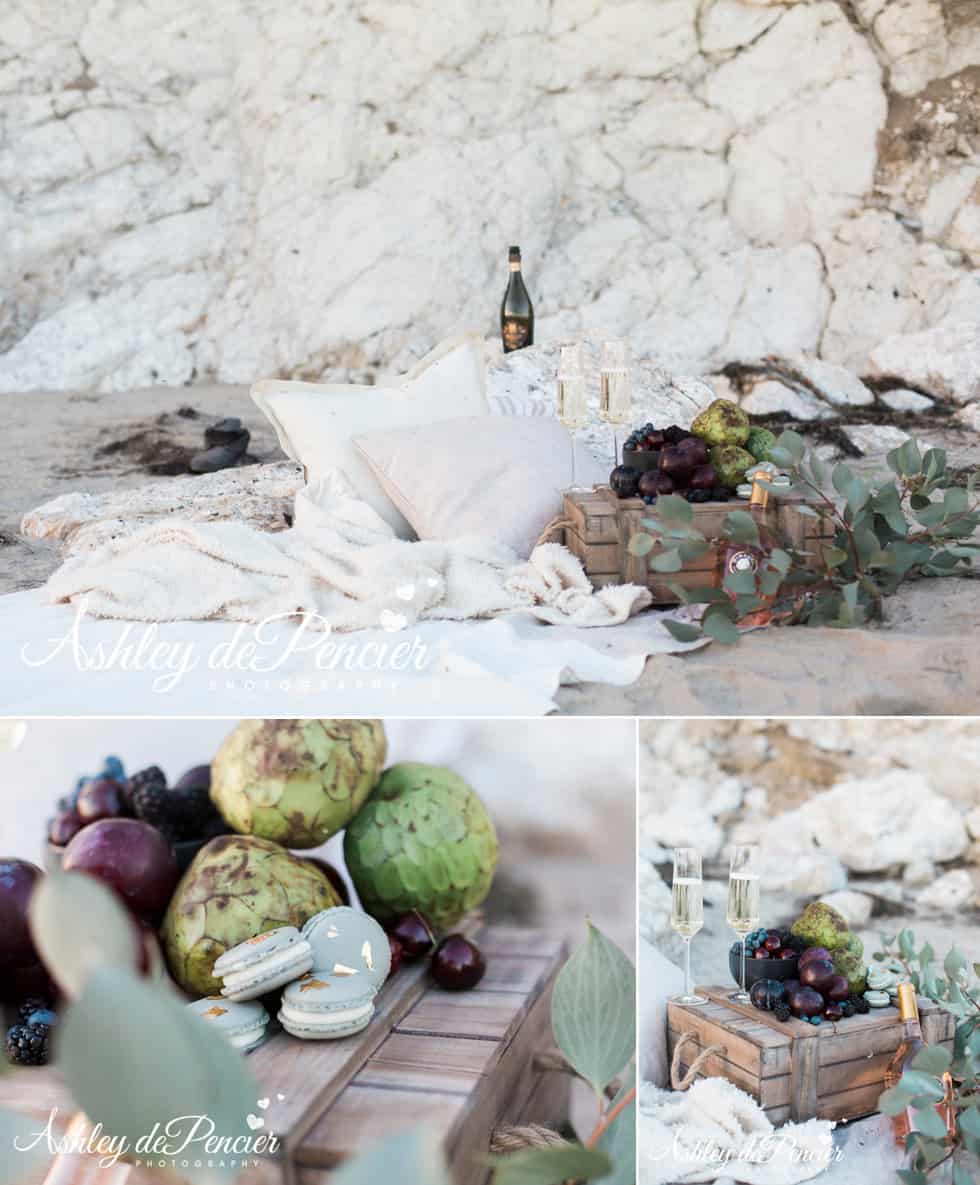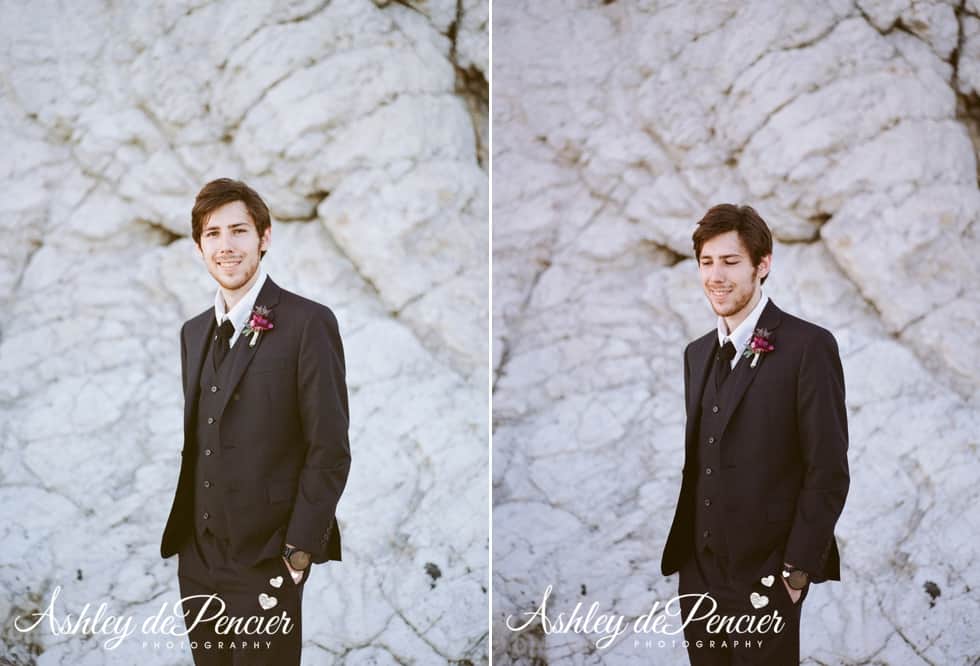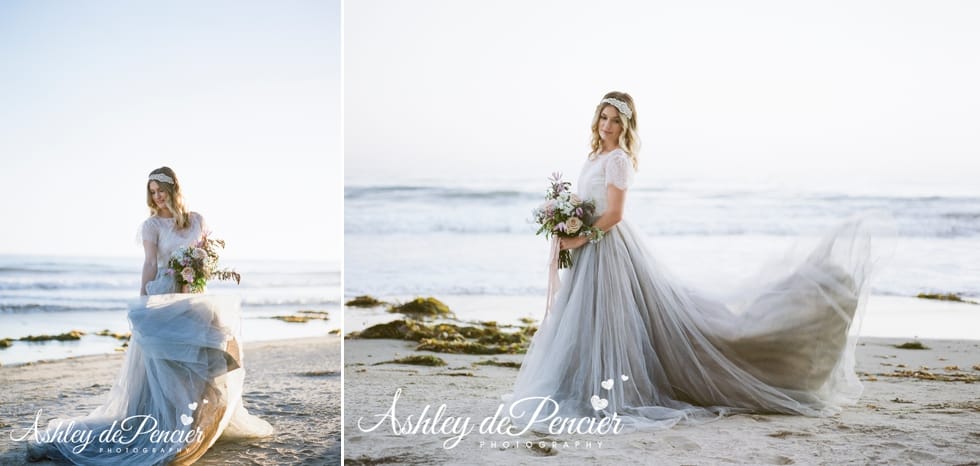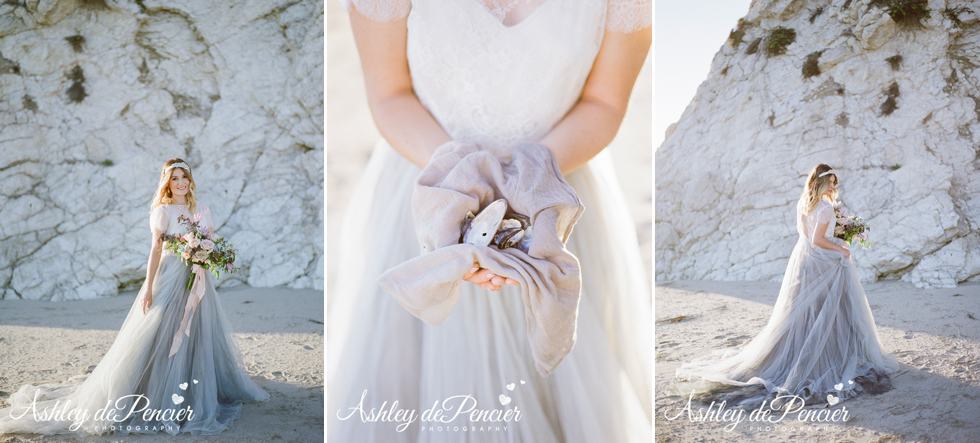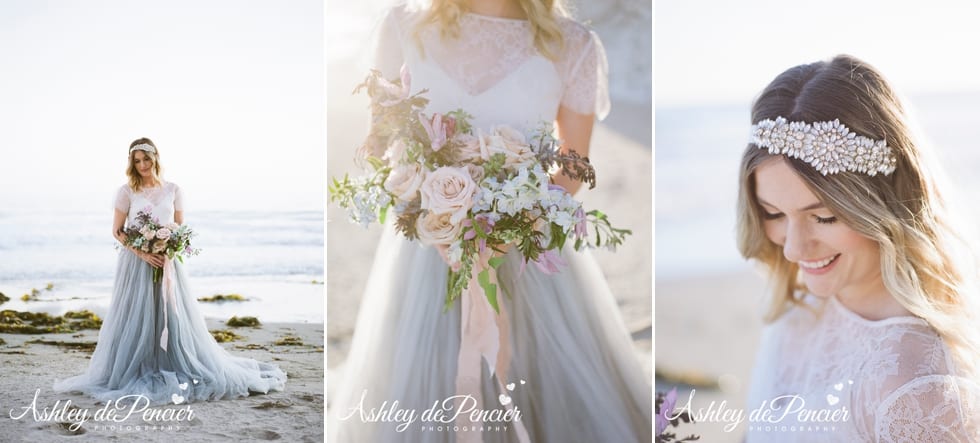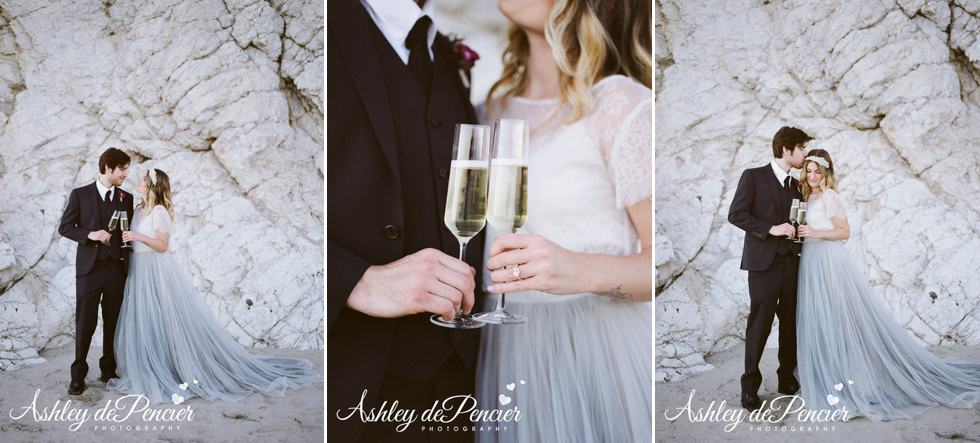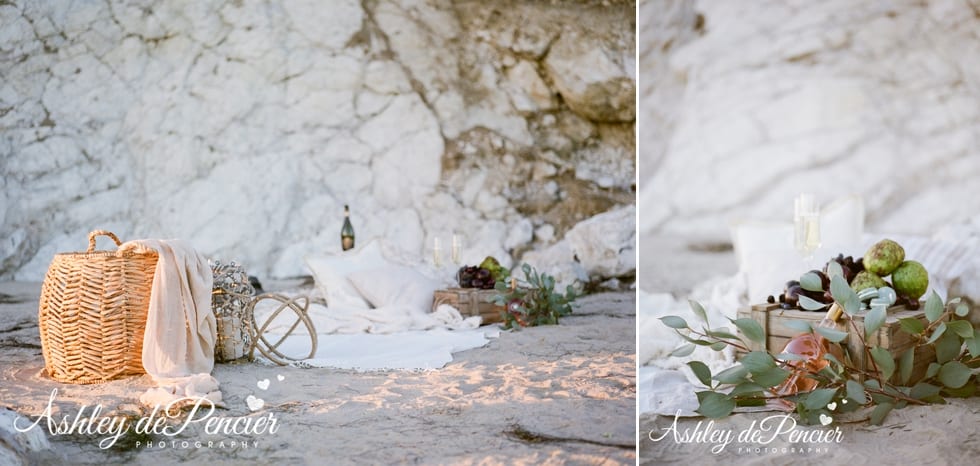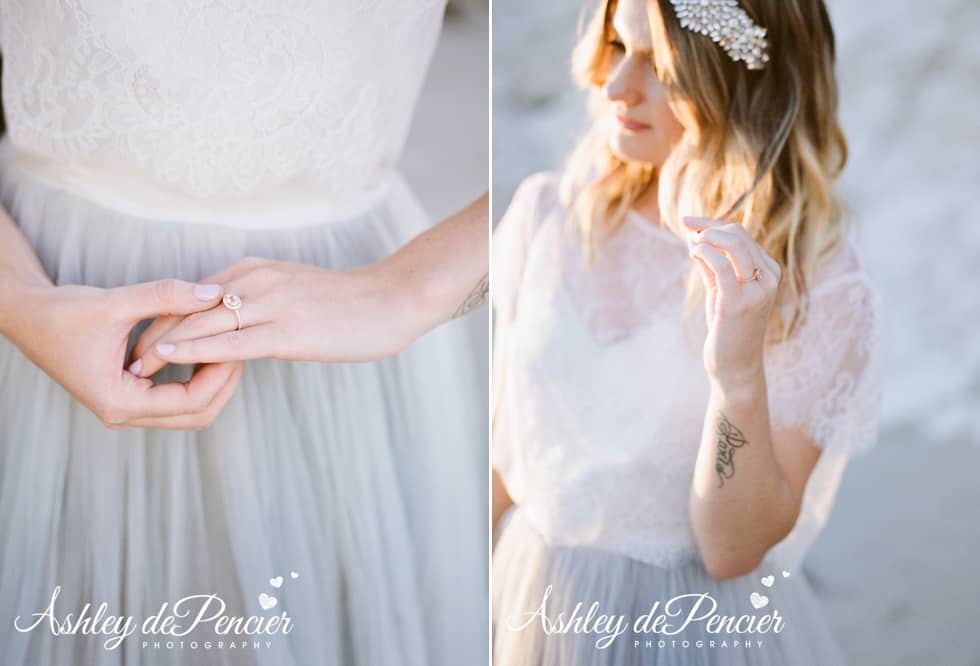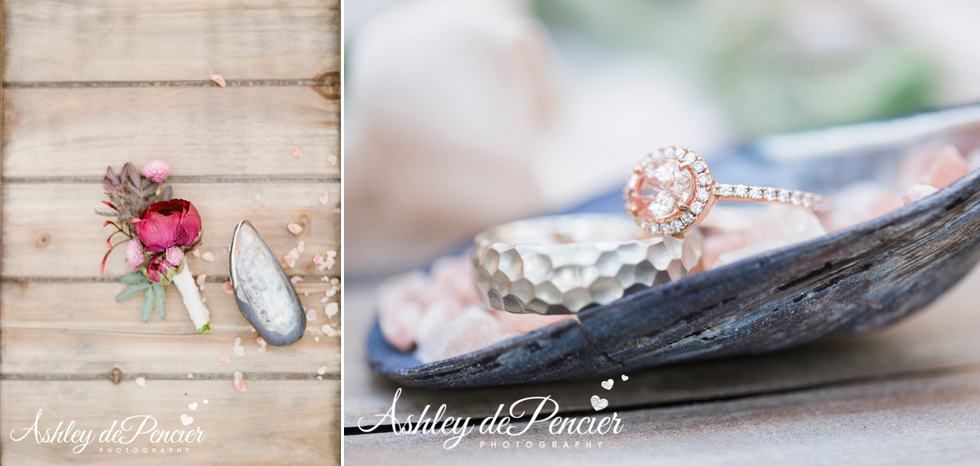 Ashley Jelmini of Ashley dePencier Photography – Photography (of course!)
Kelsey Elizabeth of A Lovely Creative – Planning and Styling
Sophie Uretz of Sophia Loves Letters – Calligraphy
Jenny of Blushing Beauty – Hair and Makeup
La Tavola – Linens
Carla Wingett of Sylvan Floral – Flowers and Floral Arrangements
Whitnie Burke of Paper Cake Events – Cake
Chantel Lauren – Bridal Gown
Baxter Moermon of Baxter Moermon Jewelry – Jewelry
The Mrs. Box – Ring Box
Silk and Willow – Plant-dyed Silks
Bella Belle – Shoes
Jolie USA – Head Pieces
And of course, a huge shout-out and thank you to our two models, Bree and Tanner, for doing such a stunning job for us! Collaboration styled shoots are so much fun, I can't wait until I get the opportunity to do another one!
Click here to check out some of my client's wedding photography!