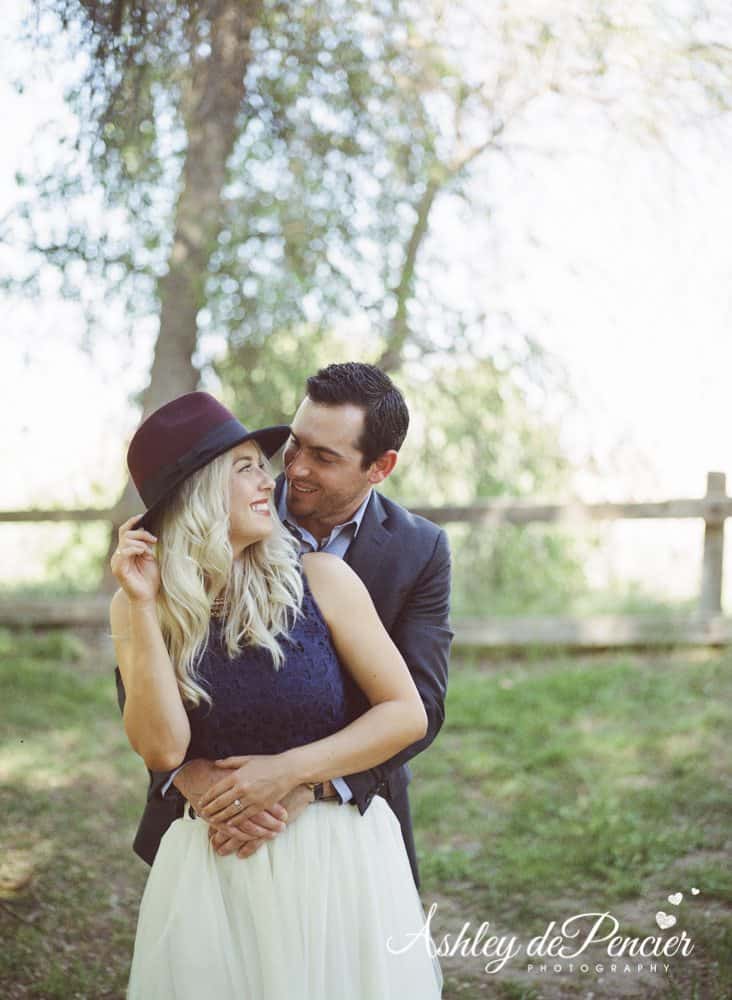 I love it when I get to shoot an engagement session on digital and film. Hart Park was a beautiful backdrop for Alyssa and Shane's photos! I loved their outfit choices as well as their accessories and props!  They brought wine bottles and fun hats for us to play with and we had a ball. Their super fun wardrobe and props inspired us to include some engagement session what to wear tips along with their post.  You will find our favorite outfit tips and tricks at the bottom of this page.  Enjoy Alyssa and Shane's adorable engagement session photos!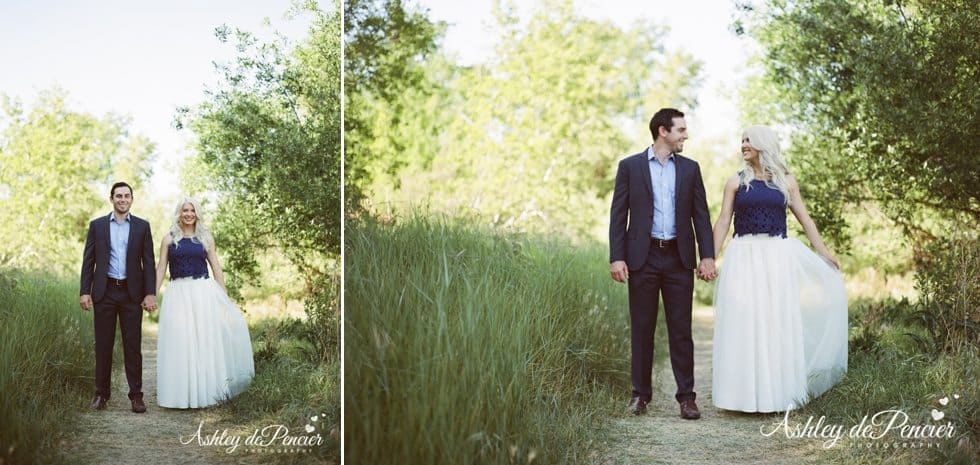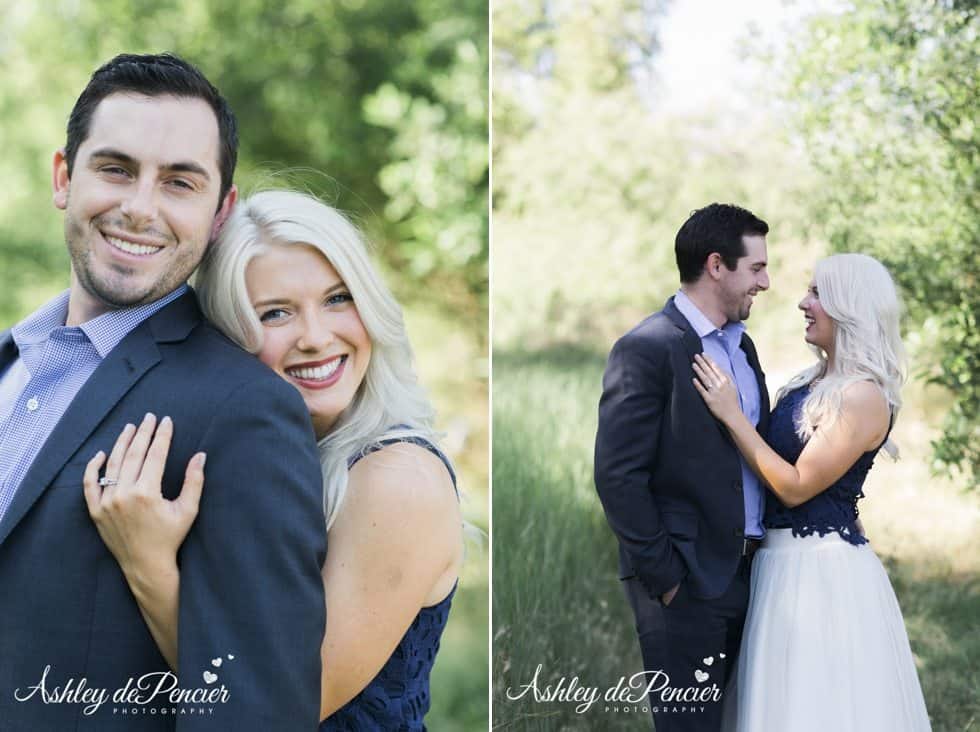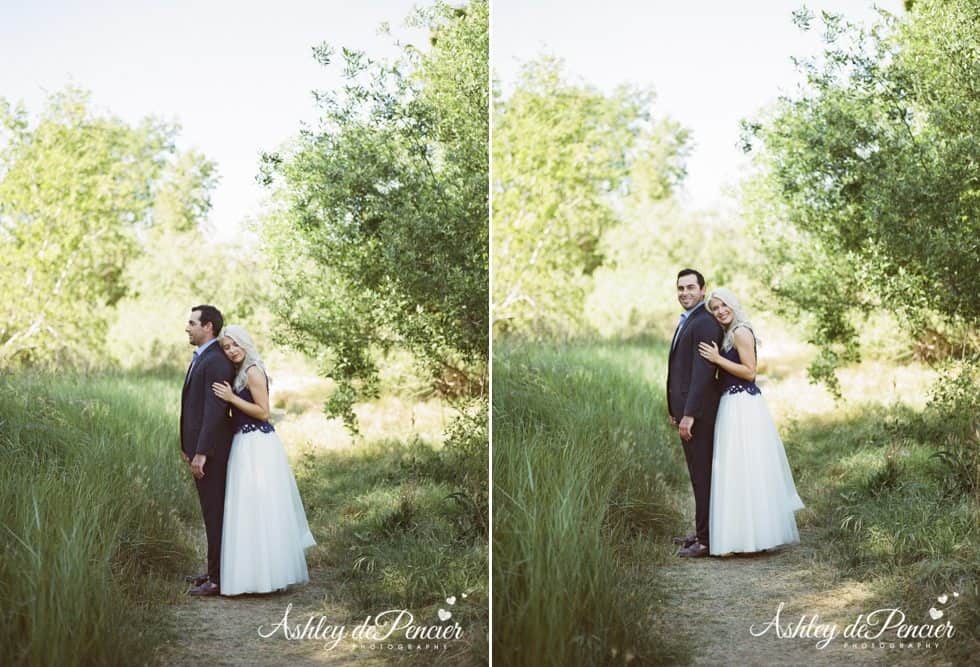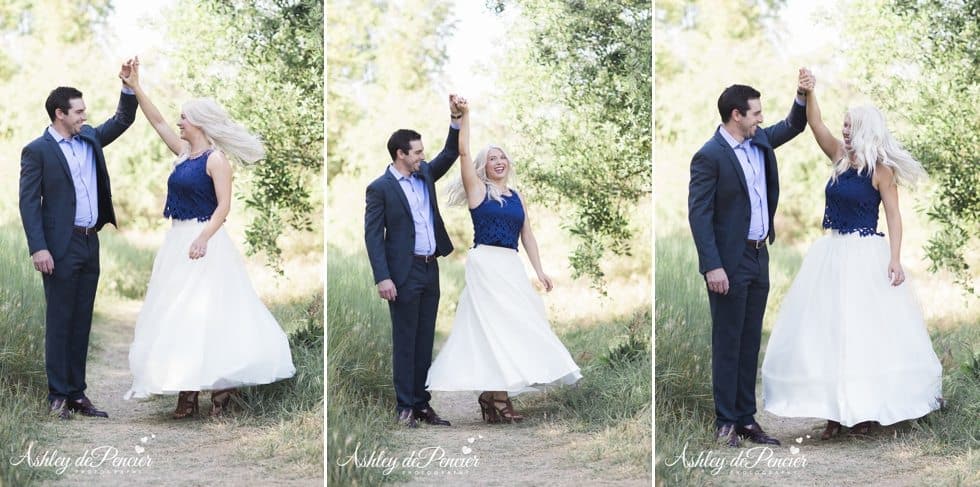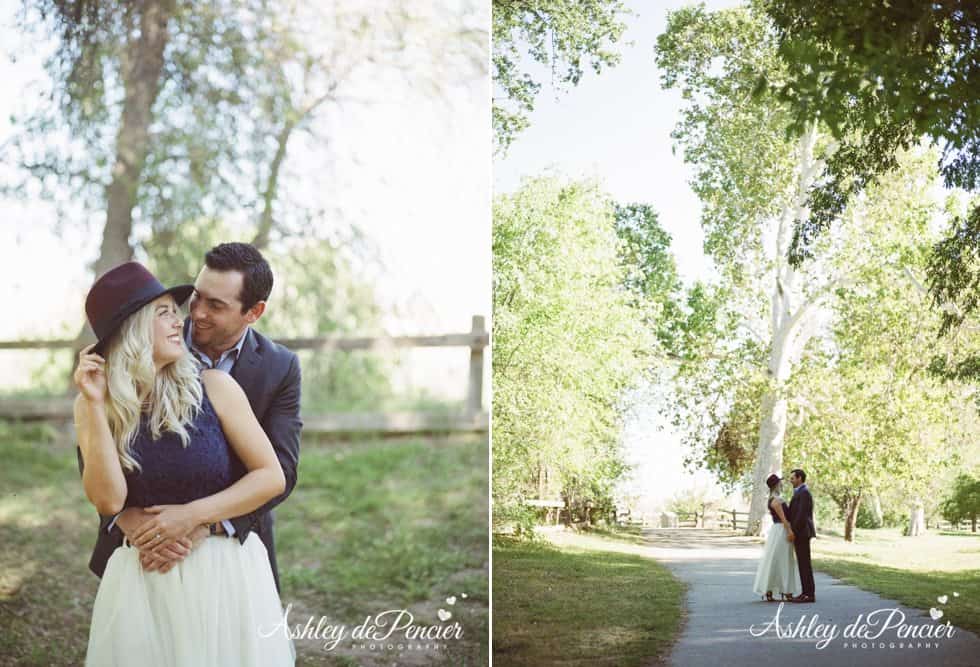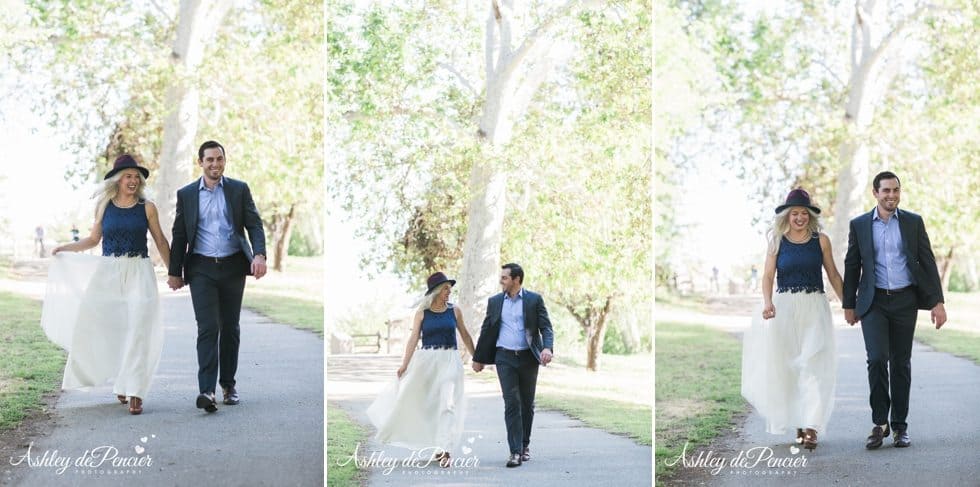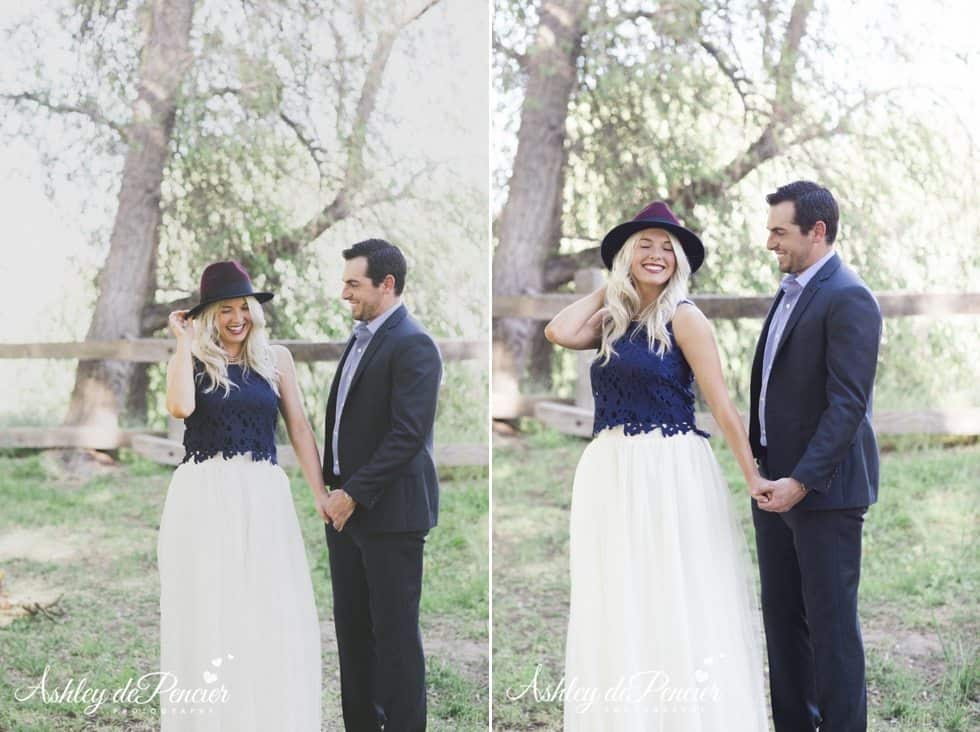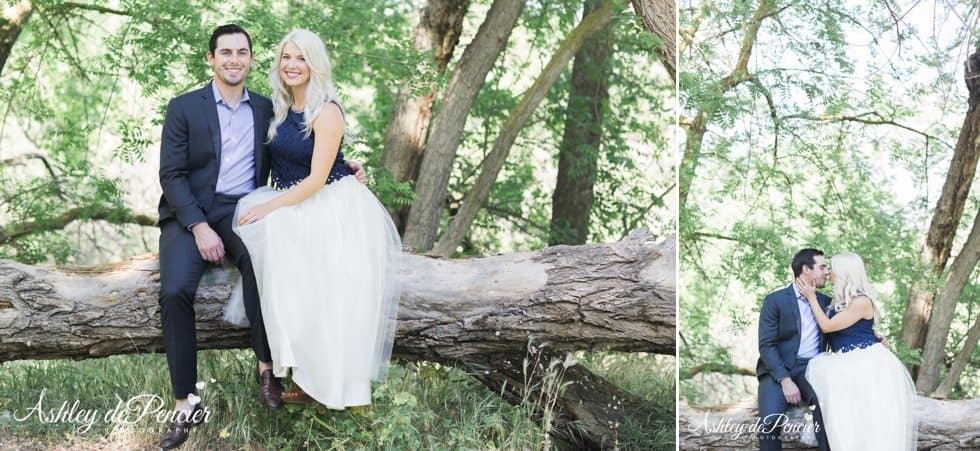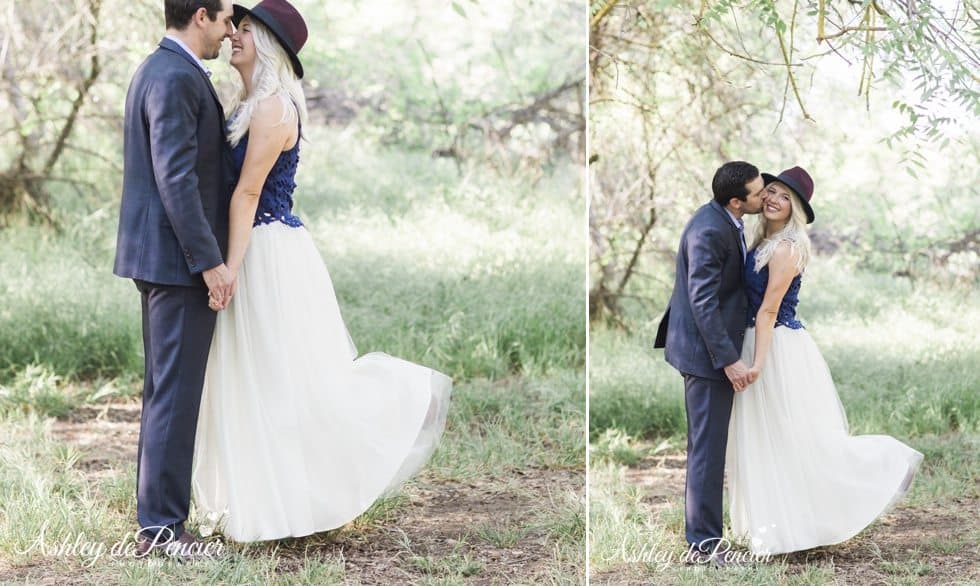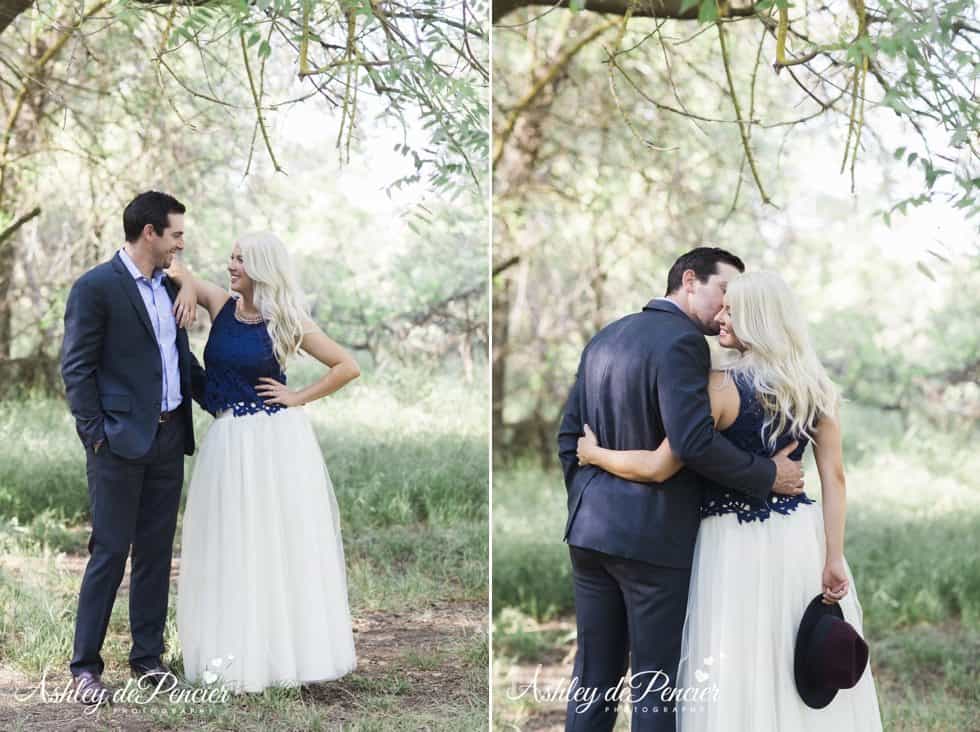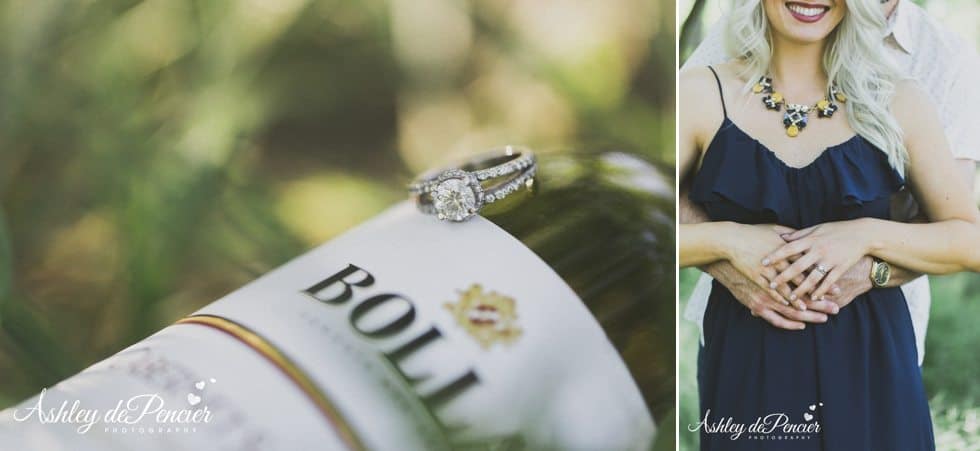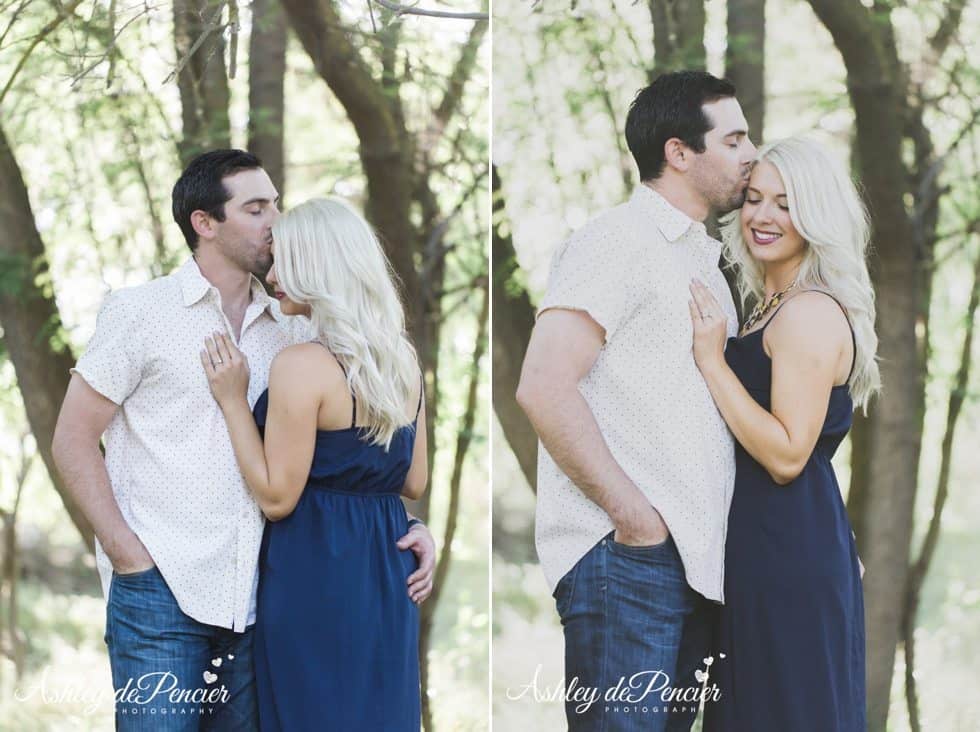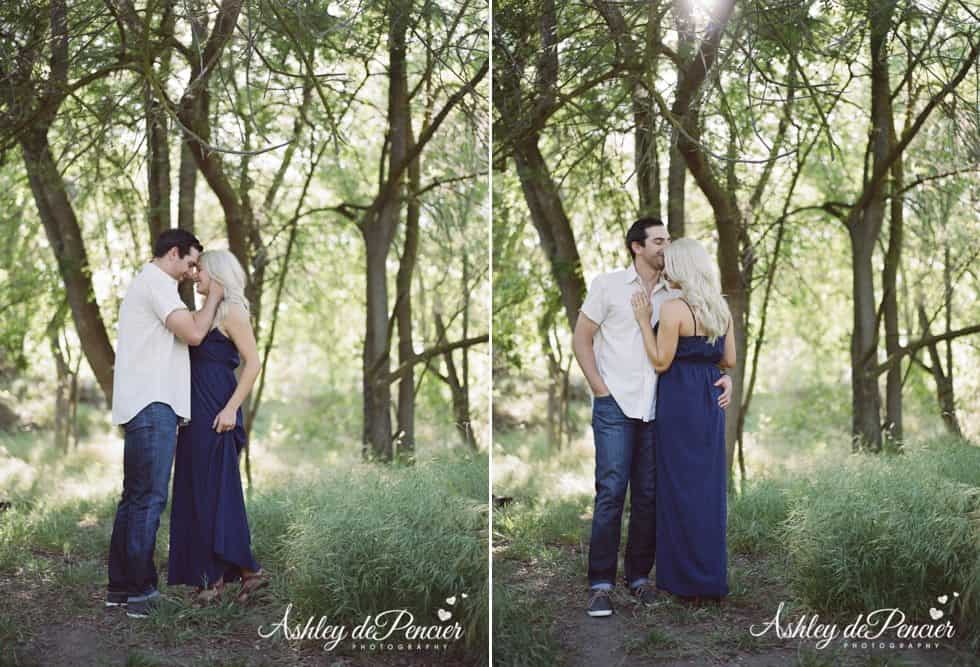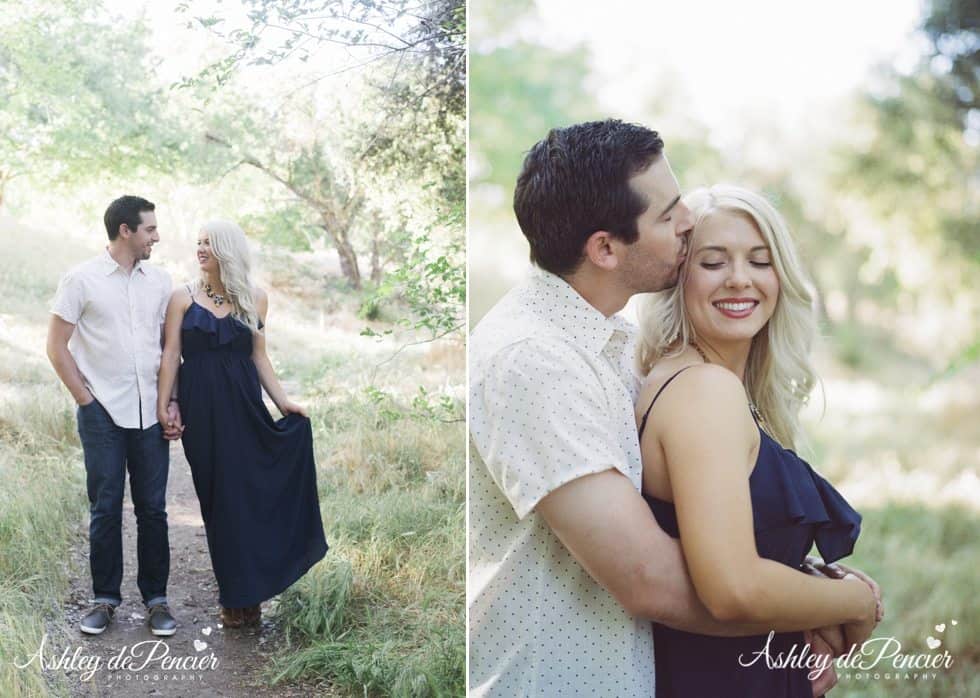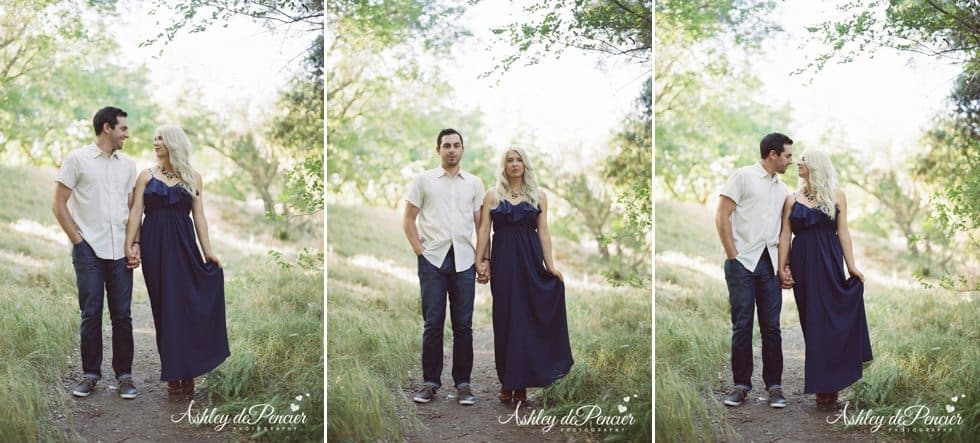 Colors
Soft, ethereal colors are our favorite. Blush, gold, cream, tan, and white look beautiful against any backdrop and in any light. Try to stay away from harsh neons and attention-grabbing hues.
When going dark, pick navy or dark gray over true black. Black often results in a harsh look, while a black-adjacent color will soften the photos and bring the focus back to where it belongs – your face!
Remember that you don't have to match your partner – just find a color palette that works together. If you need inspiration, check out my Pinterest board for engagement sessions.
Prints
When you are choosing an outfit, solid colors are your best bet. Avoid busy, loud or graphic prints and plaids. If you must have a print, go for something subtle, soft and natural in color. Also, remember to avoid anything with words and prominent logos.
If you are looking for variation, fabric choice can often provide visual interest without taking away from the subject. Trying a mix of fabrics like tulle, silk, denim, wool, and even raingear can create an interesting pattern effect. Find a skirt like Alyssa's at Blisse Tulle.
Accessories
Accessories are a great place to show off your personality. For guys, we love ties and fun socks, vests, and watches. Boat shoes and boots are fun alternatives to traditional dress shoes, and we love it when the guys bring their cowboy hats. For girls, we like everything from fun jewelry to headbands, hats and scarves. Wedges or heels can dress up a more casual look.
Styling
Don't be afraid to dress up! Guys, we love a tailored suit look. A great suit will not only add layers, but they flatter all body types. If you are looking for a more casual feel, try a button down with the sleeves pushed up, a nice pair of jeans and some boat shoes. Avoid items like tshirts, as they tend to look flat on camera.
For girls, don't be afraid to get styled up – we are currently loving the 60's midi skirt trend with fun heels!
Are you looking for a wedding photographer?  Contact Us to schedule a consultation