I heart WPPI!  (seriously, it's one of my favorite things ever.)  This year I went with my good friend/second shooter, Lindsay Long!  We got to stay with some amazing friends, take photos of Aley, go see "O" at Bellagio, attend classes, get lost/overwhelmed at the trade show, and attend some super fun social events put on by WPPI.
On the first night, we attended a live demo put on by Jerry Ghionis….yes, I got pulled out of the crowd (possibly unwillingly) to pose!!!  It was pretty awesome (though I was shaking like a leaf the whole time because I was so nervous!)  Jerry is an amazing photographer and it was pretty great to be up on stage with him! 🙂
Thanks Chris and Bryan for grabbing a photo of this for me!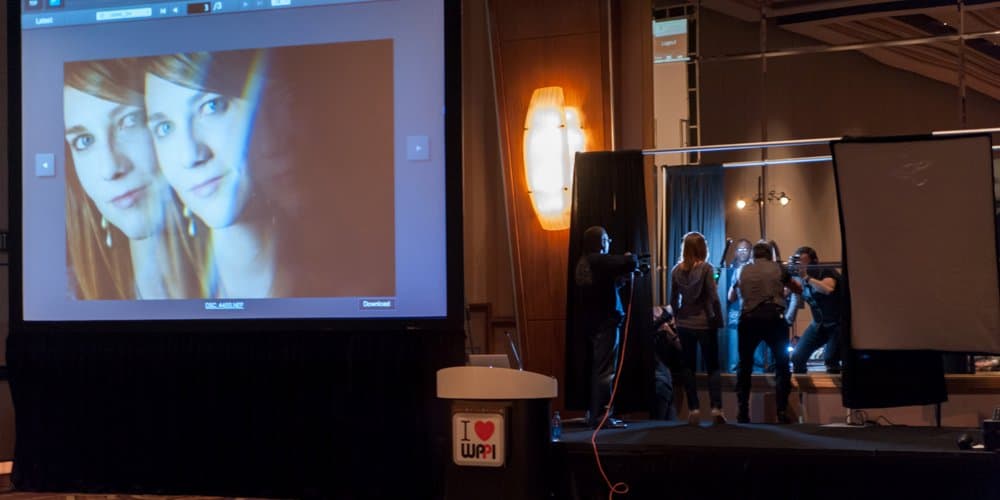 During the week, Lindsay and I attended over ten classes.  We learned so many different things from so many different people.  We got to grab this snap shot with Susan Stripling, she is just one of the amazing speakers we got to listen to.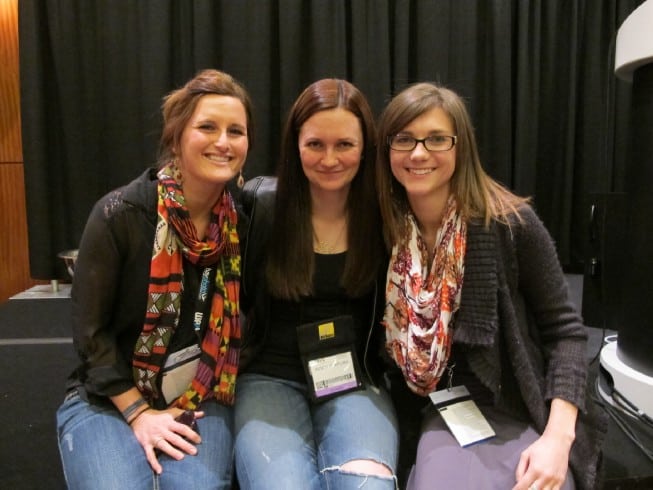 On our second day in Vegas, we took a break from classes to photograph Aley!  We went to the old strip and had a blast with her!  It is always fun to photograph friends!  Check out her aweosme model self below!!!!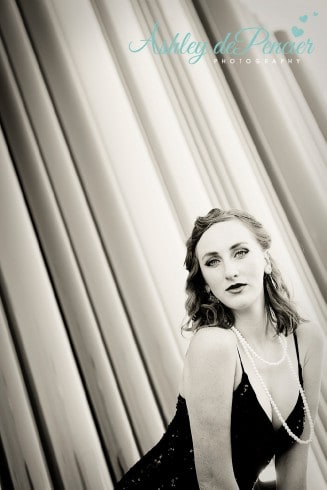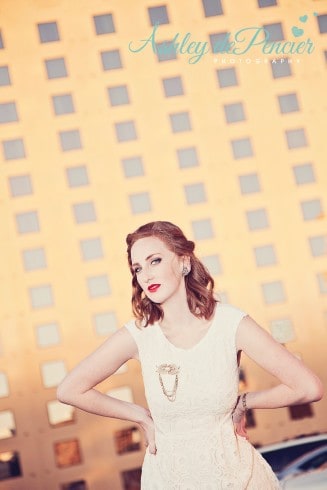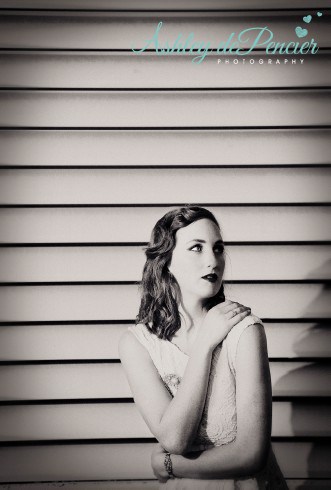 Even though we were pretty much constantly exhausted, (and running on Starbucks) Lindsay and I attended some fun social events at WPPI.  I don't know what the party theme was with these guys on stilsts, but we sure had fun posing with them! 🙂  We are such goof balls.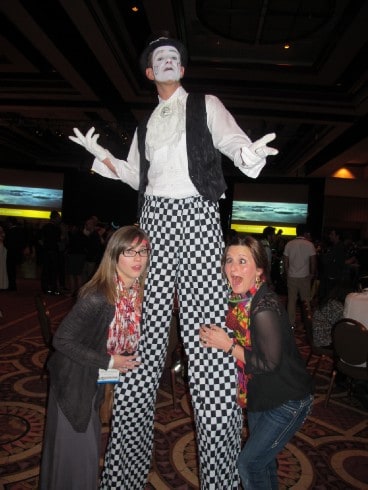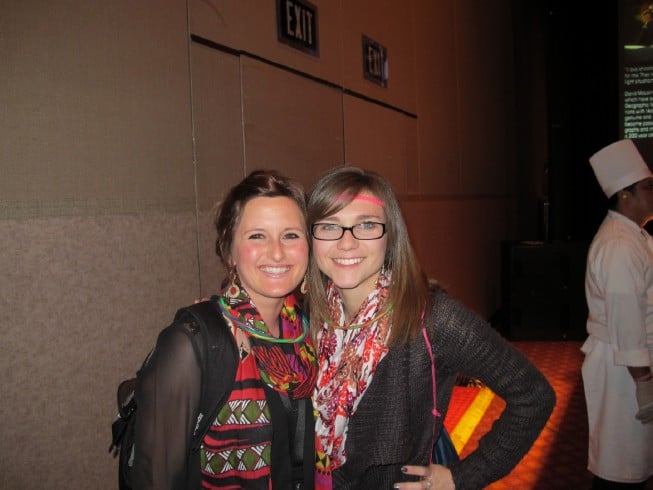 On our last night in Vegas, we meandered over to Bellagio to see "O"!  I was so excited because I have been DYING to see this show for a few years now!  We had seats in the lower section of the audience, center!  It was soooooooooo cool!  If you have never seen a show before, go see this one!!!!
On our way out, after listening to all of our speakers talk about seeing things differently, we ran across this Chanel sign…..and posed.  We managed to start a small trend because when we walked out the doors, all the people that were around us, started taking pics on the wall too!  (I wonder if they knew to turn the flash off????)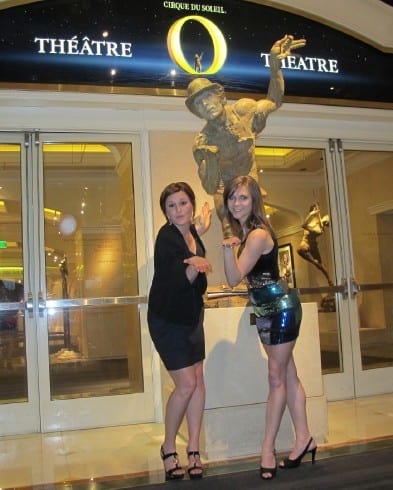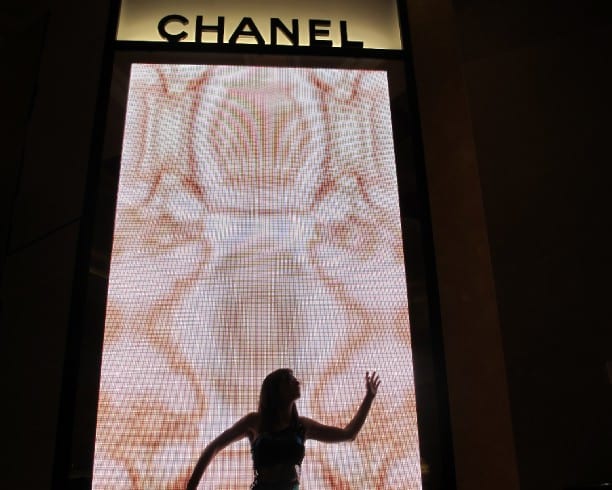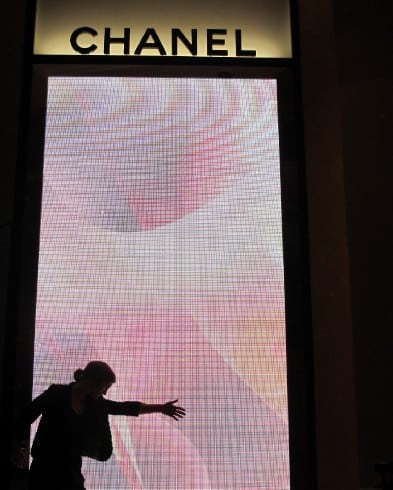 After an entire week in Vegas, it was pretty nice to come back home….but you can only bet that I'm already ready to go back again!!!!  Every year we leave with new friends from all over and completely inspired to put all that we have learned into action!  Lindsay and I left with some super fun ideas that we can't wait to share with all of you!!!! 🙂
Till next time WPPI.